Disney World's Least Popular Park Will Save Disney Stock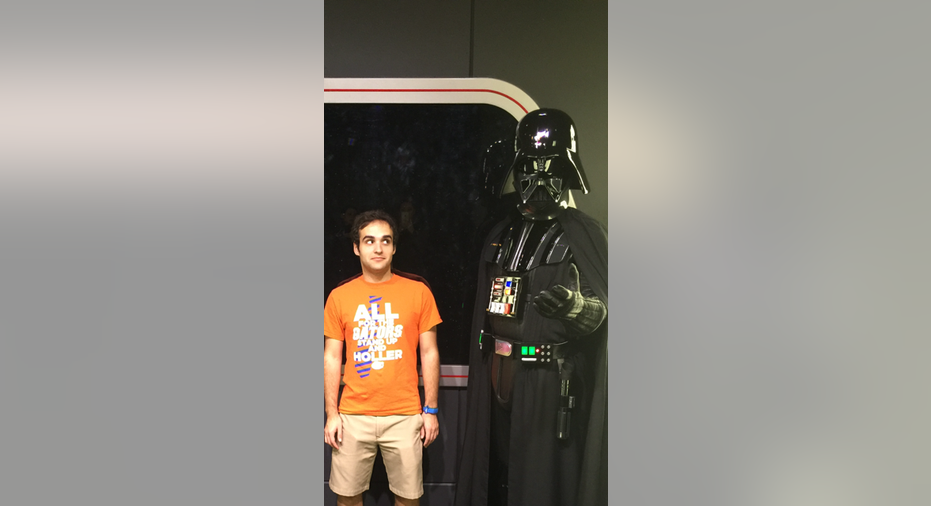 The runaway success of Star Wars: The Force Awakens hasn't lit a fire under shares ofWalt Disney. In fact, Thursday's close below $100 was its first daily close in the double digits since late September.
The movie may have lapped Avatar on Wednesday to become the highest-grossing domestic release of all-time -- not adjusted for inflation -- but it will actually take time before it starts moving the needle for Disney's studio division. With promotional and distribution costs to hurdle and multiplexes taking a generous chunk of the box office receipts, don't expect a big pop when Disney reports fiscal first-quarter results next month. After all, the movie didn't even open in China until earlier today.
The more immediate impact will come in Disney's theme parks and consumer products division. After all, Star Wars-themed merchandise has been flying off the shelves for weeks, long before the movie hit theaters. There's also the big push to make the sci-fi franchise a bigger part of its theme parks, and the "force" there is strongest at what's been -- in the recent past -- Disney World's least visited theme park.
Disney's Hollywood Studios is the third of the four theme parks that the media giant opened in Florida, and it was also third in attendance through its first two decades of operation. In 2010, it slipped into fourth place behind Disney's Animal Kingdom, according to industry tracker Themed Entertainment Association, and it's been in the cellar ever since.
The park should've been the biggest beneficiary when Disney forked over a little more than $4 billion for Lucasfilm more than three years ago. The park is home to the Star Tours motion simulator attraction and a live Indiana Jones stunt show. However, late last year is when it all finally started to come together for Disney's Hollywood Studios. The park that was rightfully ridiculed for closing several attractions over the past two years began loading up on new Star Wars-themed shows, exhibits, meet-and-greet experiences, and even fireworks.
What began in late November with an update to the Star Tours ride that added the Finn and BB-8 from Star Wars: The Force Awakens has overflowed into Star Wars merchandise and even food items being sold throughout the park. After going to the park a few times in late December and early January, it certainly felt a lot busier than the prior year's peak holiday season. The parking lot routinely filled to capacity, forcing guests to head off to adjacent theme park parking lots and take a Disney shuttle bus to arrive at the park.
It wasn't just Star Wars driving the spike in attendance. The final year of the seasonal Osborne holiday lights -- shutting down earlier this week forever as it makes room for the highly anticipatedStar Wars Landin the coming years -- also drew a lot of nostalgic visitors to Disney's Hollywood Studios.
It should all add up to a big spike in revenue for Disney's parks and resorts subsidiary for the recently concluded fiscal first quarter. Star Wars: The Force Awakens may take some time to pay off on Disney's bottom line as a movie, but it's already paying dividends elsewhere in the media mogul's juicy ecosystem.
The article Disney World's Least Popular Park Will Save Disney Stock originally appeared on Fool.com.
Rick Munarriz owns shares of Walt Disney. The Motley Fool owns shares of and recommends Walt Disney. Try any of our Foolish newsletter services free for 30 days. We Fools may not all hold the same opinions, but we all believe that considering a diverse range of insights makes us better investors. The Motley Fool has a disclosure policy.
Copyright 1995 - 2016 The Motley Fool, LLC. All rights reserved. The Motley Fool has a disclosure policy.