Disney World's $149 Experiment Is a Flop -- for Now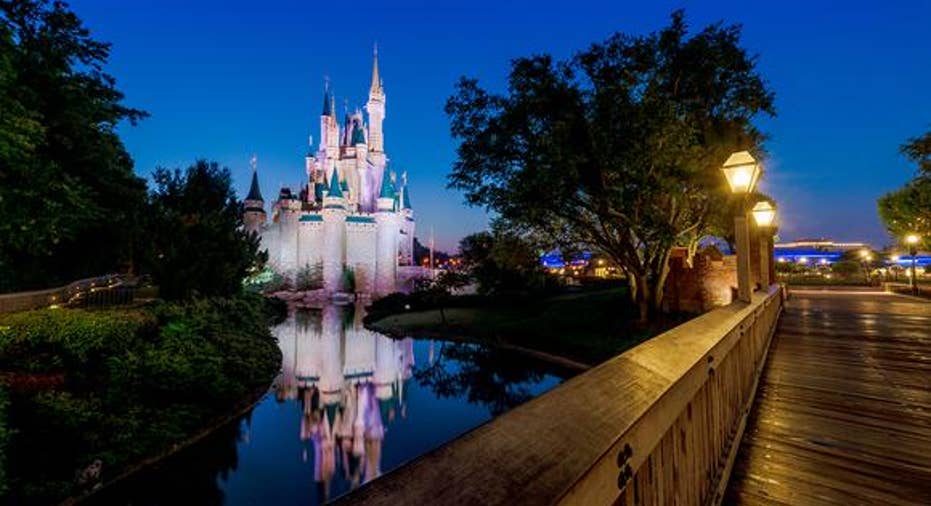 Source: Disney.
It's fair to say thatDisneydidn't turn a profit on its first night ofDisney After Hours. The media giant kept its Magic Kingdom theme park open for three additional hours on Thursday night, promising anyone willing to fork over $149 easy access to several rides and complimentary sodas and ice cream bars.
It's the ultimate test of pricing elasticity. Will diehard Disney World fans pay roughly $50 an hour to walk on to many of the attractions at the world's most visited theme park?
If we go by the initial reports popping up on social media since Thursday night's debut, the House of Mouse didn't get a lot of takers. However, those who did take advantage of Disney After Hours were able to experience VIP treatment that sometimes meant having an entire ride for themselves.
Attractions Magazine estimates that there were 1,000 people in attendance. That may seem like a nice haul of incremental revenue for Disney. If a thousand guests paid $149 we would be talking about $149,000 in revenue; but that doesn't seem like enough to cover the tab for the staff it had to keep around, and the cost of the food and beverages it handed out. Disney never revealed at what level it would be capping ticket sales, but we do know that it did not sell out.
More troublesome than the low turnout is that many people who were there supposedly didn't pay to attend. Attractions Magazineis reporting that free tickets were given out to travel agents, ticket sellers, and Disney Vacation Club members. In other words, don't go adding $149,000 to Disney's theme parks division for its fiscal third quarter.
Disney After Hours flopping on its opening night is going to delight folks feeling that the House of Mouse was getting too greedy. In a year in which Disney World hiked single-day ticket prices by as much as 18%, and started charging 75% more for primo parking spots, it hit a point where customers fought back and clung onto their pocketbooks.
Let's not whistle by the grave of Disney After Hours just yet, though. The Haunted Mansion still only has 999 ghosts, and this pricey hard-ticket event still has a pulse. This is the first night, held on a weeknight during the park's off-season. Disney didn't actively market the event outside of its official blog, likely fearing a backlash. It will have the benefit of more time for the next six nights -- the next five Thursdays, and a Mother's Day edition on May 8 -- to get the word out.
You'll know the test has been flunked if Disney begins scaling back on the available attractions to save on staffing costs. However, it can also find ways to make things more valuable by including a new set of complimentary food offerings, if not an entire pre-event dinner.
Disney has more than 30,000 rooms on its property, according to visit-planning specialist TouringPlans.com. They receive early and late access to select parks already with the Extra Magic Hours perk, but sharing a park with as many as 30,000 families isn't the same kind of exclusivity that Disney After Hours is promising.
If Disney can get its Disney After Hours count up to 3,000 or 5,000 guests without having to discount too heavily, it can work. Disney has six more chances to get it right, but it's probably not a stretch to think that you -- yes, you -- want it to fail.
The article Disney World's $149 Experiment Is a Flop -- for Now originally appeared on Fool.com.
Rick Munarriz owns shares of Walt Disney. The Motley Fool owns shares of and recommends Walt Disney. Try any of our Foolish newsletter services free for 30 days. We Fools may not all hold the same opinions, but we all believe that considering a diverse range of insights makes us better investors. The Motley Fool has a disclosure policy.
Copyright 1995 - 2016 The Motley Fool, LLC. All rights reserved. The Motley Fool has a disclosure policy.