Disney World: Is It Safe?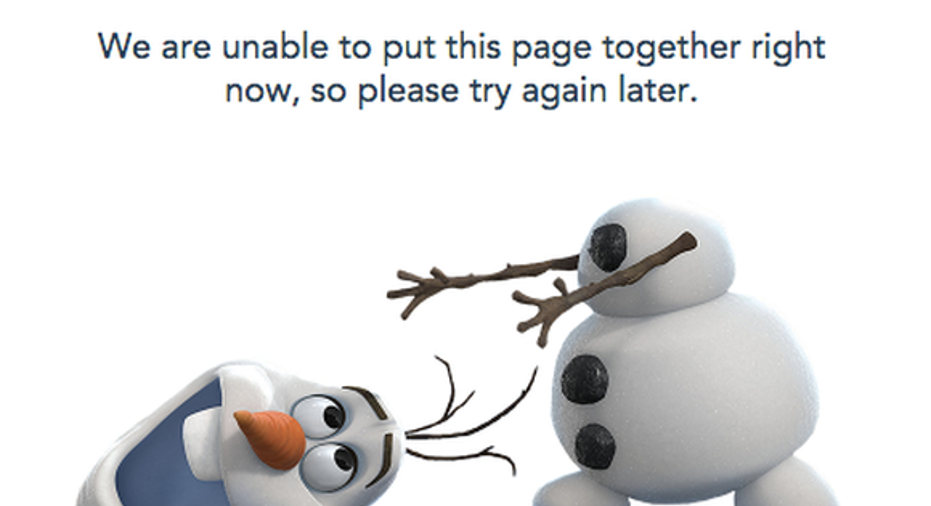 Do you want to build a FastPass? Nope. Image source: Disney.
This was supposed to be a pretty magical week forDisney. Shanghai Disney officially opened earlier today, and between today and tomorrow the updated Soarin' Around the World attraction opens at its theme parks in Florida, California, and China. Tomorrow is also when Finding Dory opens in theaters.
However, any lift possible from these catalysts has been more than offset by the heartbreaking headlines of the brutal events in Central Florida in recent days with direct ties to Disney.
The Sunday massacre at Orlando's Pulse nightclub has shocked the country, and reports that the hate-filled assassin was also scouting out Disney World's Disney Springs shopping complex as a potential target -- targeted because it lacks the heightened security of the resort's theme parks -- may nix plans for some potential resort visitors. Then there was Tuesday night's incident where a two-year old toddler at Disney's Grand Floridian Resort was dragged to his death by an alligator at the hotel's lagoon. Toss in the prolonged outage of its FastPass reservations platform yesterday, and the media giant that seemed to have so many things go right this week finds itself at the wrong end of the headline battle.
The storm before the quiet
Disney's resort as a reportedly alternate attack site for Pulse villain Omar Mateen may drum up security enhancements, but either way it will weigh on the minds of potential tourists. The horrific alligator attack at Disney's Grand Floridian -- its priciest hotel -- is going to lead folks to consider how safe young families really are if they stay at Disney World.
The timing couldn't come at a worse time. We're just getting into the seasonally potent summer travel period. This is also the first summer since Disney's late February move to shift to on-demand pricing, charging more for peak tourism periods -- like now. Folks buying one-day tickets will be paying as much as 18% more than they did a year earlier. Annual passes and multi-day tickets are also considerably more expensive than they were a year ago.
Disney has more than 30,000 onsite rooms to fill, according to TouringPlans.com. The three deluxe hotels on the shore of the Seven Seas Lagoon where the deadly alligator attack took place happen to be Disney's premium resorts.This is going to be an interesting challenge. Can Disney fill its most expensive rooms -- with a trip to Disney beingmore expensive than ever -- with this episode fresh in the minds of visiting families?
The world's leading theme park operator has had its share of deaths at its theme parks and hotels. Visitors eventually forget, but the horrific circumstances of the Grand Floridian incident will linger in the minds of the affluent young families that have flocked to Disney's resorts in general and the premium deluxe hotels in particular. Removing the crocodile jokes from the iconic Jungle Cruise attraction -- something that did happen on Wednesday -- won't change consumer sentiment. Safety at Disney has become an issue, and it will need to respond if it wants to win back its reputation.
The article Disney World: Is It Safe? originally appeared on Fool.com.
Rick Munarriz owns shares of Walt Disney. The Motley Fool owns shares of and recommends Walt Disney. Try any of our Foolish newsletter services free for 30 days. We Fools may not all hold the same opinions, but we all believe that considering a diverse range of insights makes us better investors. The Motley Fool has a disclosure policy.
Copyright 1995 - 2016 The Motley Fool, LLC. All rights reserved. The Motley Fool has a disclosure policy.