Disney World Is Cashing In on Early Risers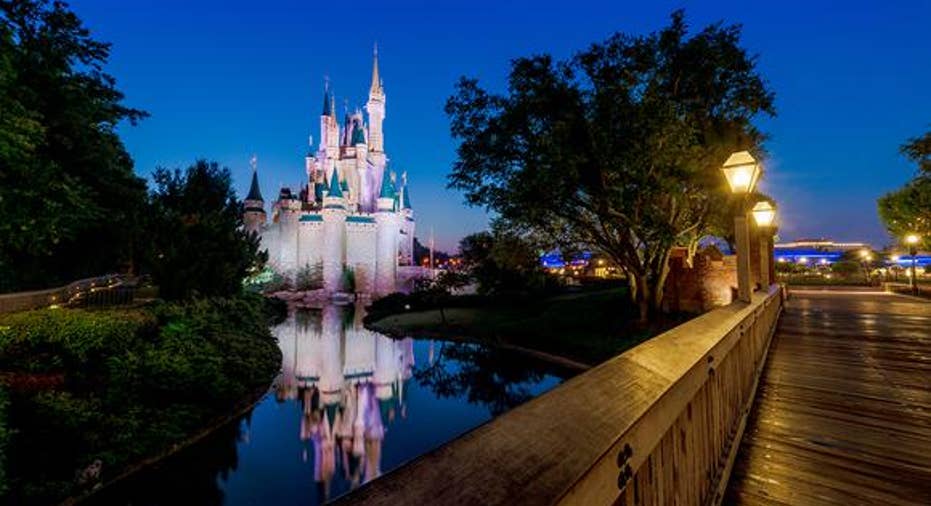 Source: Disney.
Disneyhas discovered that affluent theme-park fans may not be night owls, but they may be early risers. Disney Extra Morning Magic kicks off at Disney World's Magic Kingdom this morning, giving folks willing to spend $69 a somewhat exclusive experience that features access to three iconic Fantasyland attractions and complimentary food before the park officially opens to day guests.
Guests with tickets to the new hard-ticket event are being allowed to enter the Magic Kingdom at 7:45 a.m., 75 minutes before the park starts greeting its day guests. They can then hop on Seven Dwarfs Mine Train, Peter Pan's Flight, and The Many Adventures of Winnie the Pooh with what should be minimal wait times. There's also a breakfast provided. All Disney Extra Morning Magic patrons must also have admission to the park for the day.
That may seem like a lot of money for a tight window to enjoy just a couple of rides and some ho-hum morning grub, but it's apparently proving popular. Unlike the pricierDisney After Hoursthat launched earlier this month, today's Disney Extra Morning Magic did sell out days ahead of the event. It was sold out as of this past weekend based on its online reservation platform, though future dates continue to be available.
Then again, Disney After Hours also rolled out two weeks ago at a much stiffer $149 cover charge. Disney After Hours includes more time to enjoy a nearly empty park. There are also far more available rides and attractions open. It doesn't require separate park admission like the morning event, but that may not make the steep price any more palatable to folks on tight budgets.
That the first Disney Extra Morning Magic sold out doesn't guarantee that it will be a hit or that it will even be more successful than Disney After Hours. The theme-park giant hasn't divulged the number of tickets it's making available for either event, though it probably has a lower capacity for the morning event given the fewer available rides. We also don't know if Disney had to give away admissions for this morning's debut the way it did to travel professionals and members of Disney's timeshare program for the first Disney After Hours.
If the lion's share of the sales are legit purchases, it's a good sign for Disney as it tries to find new ways to cash in on its most popular theme park. It's Disney World's most complete park at a time when its three other parks are busy on replacement rides that won't open until closer to the peak summer travel season.
In an era of social media, we'll soon find out if Disney Extra Morning Magic is a hit. Guests will be posting about their experiences, and Disney needs to strike the right balance between exclusivity (short lines) and success (healthy turnout). The test happens on most Tuesdays and Saturdays through June, and if this works, there's a lot of incremental money to be made if thousands of guests are willing to pay $69 apiece to enjoy the biweekly fete for early risers.
The article Disney World Is Cashing In on Early Risers originally appeared on Fool.com.
Rick Munarriz owns shares of Walt Disney. The Motley Fool owns shares of and recommends Walt Disney. Try any of our Foolish newsletter services free for 30 days. We Fools may not all hold the same opinions, but we all believe that considering a diverse range of insights makes us better investors. The Motley Fool has a disclosure policy.
Copyright 1995 - 2016 The Motley Fool, LLC. All rights reserved. The Motley Fool has a disclosure policy.