Disney Stock Has a Lot to Prove on Tuesday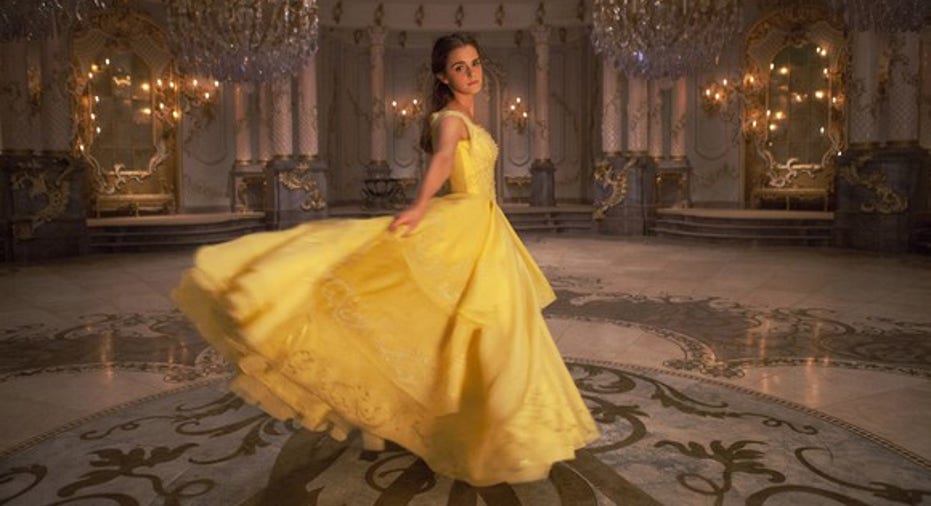 Things have started to slow down again forWalt Disney(NYSE: DIS)and its investors. The stock has risen just 2.7% since its last financial report, and expectations are low heading into Tuesday afternoon's fiscal second-quarter results.
Analysts see year-over-year growth in the low single digits. They expect revenue to climb 3.7% to $13.45 billion with earnings per share also inching 3.7% higher to hit $1.41.
Of course, things could be worse. Disney is coming off back-to-back quarters of declining revenue, and net income went the wrong way during the fiscal first quarter. At least the media giant is expected to be taking baby steps in the right direction this time around.
Image source: Disney.
Setting a mousetrap
This is shaping up to be the third fiscal year in a row of declining revenue growth for Disney. There are plenty of things weighing on the growth comparisons these days. The trouble at ESPN has been well documented, and two weeks ago it announced a big wave of layoffs. Folks just aren't paying for cable television the way they used to, and this naturally stings all of Disney's cable channels. Media networks is Disney's biggest segment, and it's hard to see it bouncing back with the content distribution playing field leveling.
Disney's second-largest segment is its theme parks and resorts division. Attendance at Disney World and Disneyland has fallen in three of the past four quarters, but higher ticket prices and hotel rates have helped offset those defections. There will also be the headwind this time around of the timing of the Easter holiday, as the seasonally potent travel period shifted from March last year to April in fiscal 2017.
The third-largest segment at Disney is its studio arm, and it's easy to see why the comparisons are challenging there. We're still running up against the Star Wars: The Force Awakens juggernaut that was released two holiday seasons ago. Beauty and the Beast has been a big winner during this year's fiscal second quarter, but we still hadZootopia as a sleeper hit and continuing box-office receipts from Star Wars: The Force Awakens a year earlier during the first three months of the calendar year.
Finally we have Disney's consumer products and interactive media division. It was the only segment at Disney to post a decline in revenue in fiscal 2016, as ho-hum consumer products growth was more than offset by scaling back its interactive media operations that included discontinuing the Infinity console gaming platform.
Disney should have better luck painting the prospects for growth in the future. It has major attractions opening at both domestic theme park resorts latest this month. There's the promise ofStar Wars: The Last Jedi coming in seven months. A strong opening weekend out of Guardians of the Galaxy Vol. 2 could also set a hopeful tone. Looking back may not be very exciting at Disney -- the past few months of trading bear that out -- but things look brighter on the horizon.
10 stocks we like better than Walt DisneyWhen investing geniuses David and Tom Gardner have a stock tip, it can pay to listen. After all, the newsletter they have run for over a decade, Motley Fool Stock Advisor, has tripled the market.*
David and Tom just revealed what they believe are the 10 best stocks for investors to buy right now... and Walt Disney wasn't one of them! That's right -- they think these 10 stocks are even better buys.
Click here to learn about these picks!
*Stock Advisor returns as of May 1, 2017
Rick Munarriz owns shares of Walt Disney. The Motley Fool owns shares of and recommends Walt Disney. The Motley Fool has a disclosure policy.