Disney Shares Sink As Expectations Outpace Reality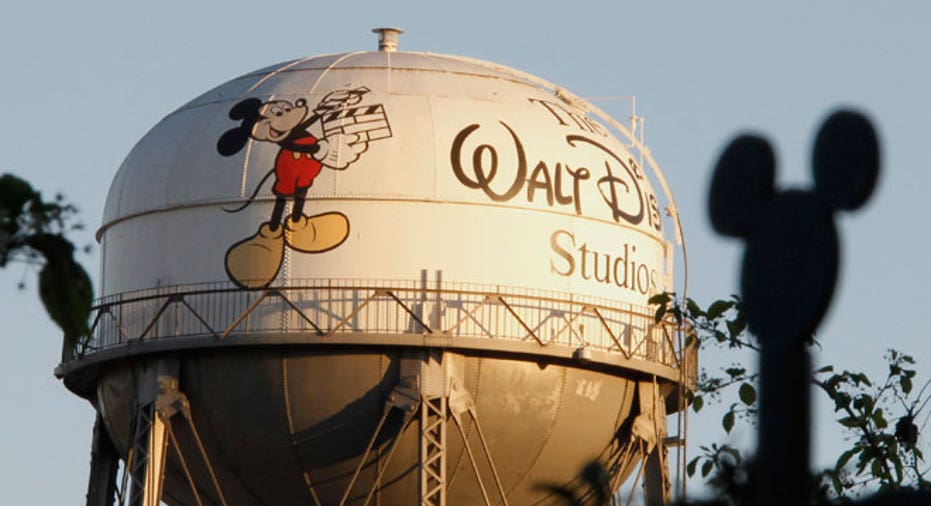 For Walt Disney's Peter Pan, flying was "all a matter of faith and trust." Investors in Walt Disney Co showed a lack of both in the company's stock on Wednesday.
Disney's shares fell 5.6 percent to $100.62 in early trading, and were the biggest drag on the Dow Jones industrial average, after the entertainment conglomerate's quarterly earnings and revenue fell short of sky-high estimates.
As expected, Disney did get a boost from the success of the animated hit film "Zootopia" and "Star Wars: The Force Awakens".
But its cable business continued to struggle, theme park attendance was weaker than expected, and product sales fell, leading to first miss on earnings per share in 19 quarters.
"We believe the nature of Disney's franchises like Star Wars has resulted in expectations running ahead of reality," Barclays analyst Kannan Venkateshwar wrote in a note to clients.
Venkateshwar rates Disney "underweight" on valuation, with a price target of $89.
Disney has a forward price-earnings ratio of 17.3, compared with an average of 14.4 for its peers.
Thomson Reuters StarMine's intrinsic valuation model, which takes into account analysts' EPS growth forecasts, indicates Disney's stock should be trading at $98.12, about $2 below where it was trading on Wednesday.
"We are reluctant to pay a significant premium to the group average (and market) for Disneygiven that historical and projected growth rates have not generally been superior to peers," wrote Cowen & Co analyst Doug Creutz, who maintained a target of $88 on Disney's shares.
RBC Capital analyst Steven Cahall, who has a price target of $103 on Disney, was also cautious.
"While the non-media business is humming, we're concerned that it's at peak earnings with "The Force Awakens" potentially setting an impossible comparable, and domestic parks running low on headroom with record occupancy, especially if U.S. economic weakness sets in," he wrote.
For Goldman Sachs, troubles in Disney's cable business, which includes sports network ESPN, "underscores our bear concern about rising expectations." Goldman analysts, led by Drew Borst, cut their price target $109 from $111.
There were no other price cuts or rating changes.
Disney's shares had risen nearly 8 percent since the beginning of March, when the company released "Zootopia". Since the start of the year, the stock is little changed.
Of 35 analysts covering the stock, 19 rate it "buy" or higher, 14 "hold" and two "sell".
The median price target is $113.
Like other media companies, Disney, owner of the ABC network, has been hit by "cord-cutting" - the switch to streaming services from cable and satellite TV.
Revenue in Disney's cable networks business fell 1.86 percent to $3.96 billion in the second quarter ended April 2.
ESPN subscriptions fell, and ad revenue also dropped, in part due to the timing of college football playoffs.
Excluding items, Disney earned $1.36 per share, missing the average analyst estimate of $1.40. Revenue rose 4.1 percent to $12.97 billion, short of Wall Street's target of $13.19 billion.
The bright spot was the movie business. Studio revenue jumped 22.4 percent to $2.06 billion, as "Zootopia" grossed nearly $1 billion worldwide.
(Reporting by Narottam Medhora and Anya George Tharakan; Editing by Ted Kerr)