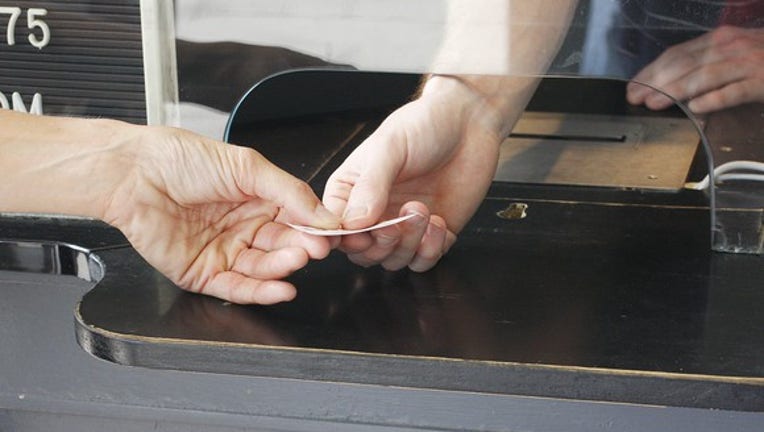 Disney's Alice Through the Looking Glass is one of 2016's first big movie bombs, grossing just over $34 million domestically over the Memorial Day weekend, but the House of Mouse still looks to have the 2016 box-office competition wrapped up.
The company's big summer Marvel Cinematic Universe (MCU) release,Captain America: Civil War, has crossed $1.1 billion globally roughly a month after release, trouncing Time Warner'sBatman v Supermanin commercial performanceand critical reception. Breakout runs forZootopiaandThe Jungle Book alsotake the sting out ofAlice's performance. Year to date,Disney's films have recorded over $4 billion in global ticket sales, andits remaining lineup sets the stage for a possible record performance.
How strong is Disney's movie performance?
The declining prospects for futureAlice movies after the recentbox office flop have to be counted as a significant disappointment after 2010's Alice in Wonderland generatedover $1 billion in global ticket sales. It's also possible that some of the controversy surrounding series star Johnny Deppwill weigh on the appeal of next year'sPirates of the Caribbeansequel. Still, the emergence of other viable franchises is probably a better indicator for the trajectory of Disney's movie ventures.
Following up a roughly $2.1 billion haul for Star Wars: The Force Awakens, Disney has delivered three of the top four highest-grossing pictures this year, with animated breakthroughZootopia'sbox office haul now just shy of $1 billion,The Jungle Bookdelivering nearly $900 million in ticket sales, andCivil Warlooking like its gross will wind up somewhere in the $1.2 billion range.
Time Warner'sBatman v Supermanstands as the year's third highest-grossing film with roughly $870 million in ticket sales, but performance for the superhero actioner came in below expectations despite posting an explosive $424 million global opening.Warner still has big pictures on deck for the rest of the year, with pressure on August'sSuicide Squadto breathe some life into the DC Extended Universe, and a November release forFantastic Beasts and Where to Find Them lookingto conjure up some Potterverse magic. However, a soggy run forBatman v Supermanand the threat of a big-budget bomb with the company's upcomingTarzanpicture have dampened Warner's 2016 movie outlook.
With Time Warner taking a high-profile disappointment on the chin thanks to underperformance from its superhero tentpole, and Disney likely to record successes with upcoming releasesFinding Dory,Doctor Strange,andRogue One: A Star Wars Story, the House of Mouse has laid early claim to 2016's box-office title.
Winning with characters
Even with itsAlicesequel landing as somewhat of a disaster,Disney's film business looks strong. Its successful revival of classic characters, introduction of new hit franchises, and consistency of output suggest the company will continue to see upbeat performance from its movie business.
One of the biggest stories to come out of Disney recently is the blossoming of Disney Animation Studios into a production house for hugely successful new intellectual properties. BetweenFrozen,Big Hero 6, andZootopia,the production division's last three films have averaged global unadjusted ticket sales of nearly $1 billion, and characters including Elsa, Baymax, and Judy Hopps will be merchandise and theme park draws for many years to come. Frozen and Zootopia are the second and third highest-grossing non-franchise movies ever, behind only Twenty-First Century Fox's Avatar.
Disney Animation emerging as an asset on par with Pixar isjust one dimension of Disney's movie success, with a resurgentStar Warsmovie universe,successfulnew takes on the company's classic properties, and the gulf in performance between MCU films and their superhero competition all evidencing the strength of the company's filmed entertainment segment.
Leading the box office is great, but Disney is more than movies
With megafranchises,a wealth of classic properties that are ripe for reinvention, and best-in-class production studios, The House of Mouse and its investors have a lot to be pleased about. But big successes for the company's movie division have to be weighed against trouble in its cable channels as well as its exit from video-game publishing.
Disney's studio entertainment segment accounted for 14% of the company's revenue in the last fiscal year. While strong results for movie properties also create benefits for its parks and resorts segment and consumer products segment (roughly 31% and 9% of fiscal 2015 revenue, respectively), the largest share of the company's business is derived from its media networks segment, at roughly 44% of sales, and the crossover benefits of big movie success are not as pronounced in this area.
Underperformance for the media networks segment and concerns about ESPN subscription numbers and pricing strength have been contributing factors in a roughly 8% stock decline since its second-quarter earnings release on May 10. This begs a an important question for Disney's current and prospective investors: Will momentum for the company's film, parks, and merchandise divisions overcome what looks to be ongoing turbulence on the cable side to deliver long-term growth? The answer to this remains to be seen.
The article Disney Has Already Won the 2016 Box Office Battle originally appeared on Fool.com.
Keith Noonan has no position in any stocks mentioned. The Motley Fool owns shares of and recommends Time Warner and Walt Disney. Try any of our Foolish newsletter services free for 30 days. We Fools may not all hold the same opinions, but we all believe that considering a diverse range of insights makes us better investors. The Motley Fool has a disclosure policy.
Copyright 1995 - 2016 The Motley Fool, LLC. All rights reserved. The Motley Fool has a disclosure policy.