Disney Gives ESPN Anchors the Pink Slip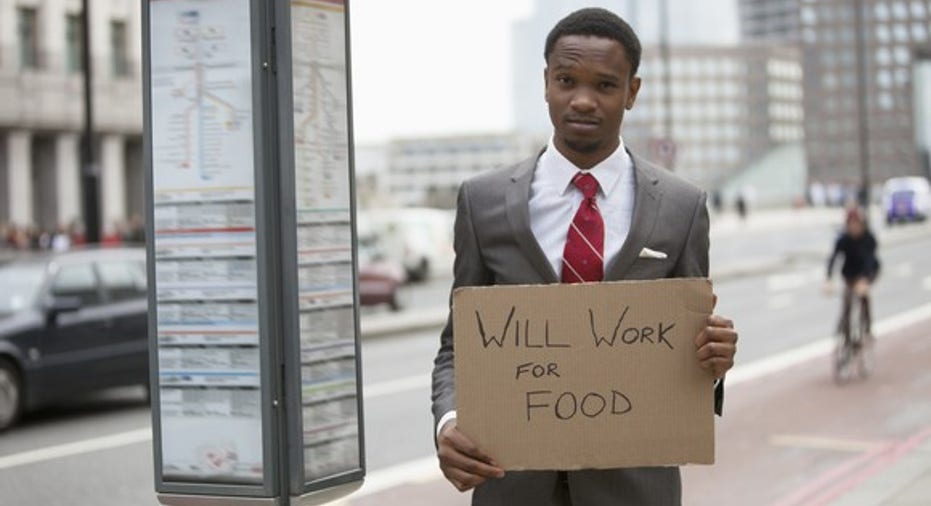 Remember when Craig Kilborn was an anchor on Sportscenter? It was even before he was on The Daily Show. I'm definitely dating myself... Twenty-somethings today would probably say, "I thought Jon Stewart was the original Daily Show host," and, "who's Craig Kilborn?"
Indeed, generational shift is affecting Sportscenter's home network ESPN, which is the largest profit-driver for Disney (NYSE: DIS). While most know Disney for its film franchises and one-of-a-kind theme parks, its Media Networks segment makes up 43% of the company's revenues, and the largest part of that segment is ESPN.
ESPN has been feeling the pain lately, as subscribers have declined from roughly one hundred million in 2011 to eighty-eight million in 2016, as estimated by Nielsen.Even though its ratings were the highest among all cable channels in prime time in January, it's kind of like owning a mansion on a terrible block.
Image Source: Getty Images
Making matters worse, sports rights prices -- what the networks pay to air games -- have skyrocketed in recent years. ESPN's deal with the NFL went from $1.1 billion to $1.9 billion per year. NBA rights have gone up even more, rising from $575 million to $1.4 billion, and MLB rights have increased from $350 million to $700 million. That puts a lot of pressure on Disney management to find ways to cope. Last quarter, cable networks revenue fell 2%, but operating income fell an even scarier 11%.
Responding to these adverse circumstances, ESPN announced it is going to lay off high-priced on-air talent last week. The layoffs will hit television and radio hosts, some immediately, others when their contracts expire. That means if you are like some relatives and friends of mine and actually watch all these sports talk shows, you may be saddened to find that one day your favorite commentator or DJ is no longer around.
This recent round of layoffs comes on the heels of a previous round of firings in October of 2015. That round featured a lot of behind-the-camera crew and management.Additionally in 2015, in a prelude to the current on-air layoffs, the company parted ways with controversial (and also expensive) on-air personalities like Keith Olbermann and Bill Simmons.
Some might be thinking that soon there won't be anyone left at ESPN other than a trained monkey pointing a video camera at professional sports events. While that may be extreme -- the cable networks alone rake in over $16 billion per year -- the company is adapting to the times, and while layoffs are unfortunate for those being let go, shareholders should commend management for being hard-headed and proactive.
Still, executives have to hope that a loss of commentators doesn't diminish the brand. Sports rights are obviously the meat of the ESPN sandwich, yet shareholders must hope the "spice" that comes with colorful commentary won't be missed too much. I'm betting fans mostly watch sports for, you know, the sports, and not necessarily the commentators.
Maybe being a famous sports commentator just won't be as profitable as it used to be. If you really think about it, why is anyone paid millions of dollars to debate sports all day? I do that with my fantasy baseball league-mates, and I'm getting paid zero for the privilege.
Looking forward, ESPN is positioning itself for a new future alongside Disney's shiny new acquisition in Bamtech, in which the company invested $1 billion for a 33% stake last year. Bamtech was formerly a unit of major league baseball and pioneered the technology for streaming live events, which it licenses to other companies as well, and ESPN plans to launch a multi-tiered streaming option alongside Bamtech's baseball and NHL rights sometime this year. Details are scarce, and it is unclear if ESPN content for linear TV will be on it, but it will likely have multiple tiers at different price points.
One could envision a day when you only pay for a single sport, or a single season, or even just a single game. As streaming and cable adapt to each other's moves, investors should watch out for how media companies and distributors adapt.
For now, at least, it appears the days of Sportscenter acting as a training ground for late-night hosts and political commentators may be coming to an end. That may not be the worst thing ever.
10 stocks we like better than Walt DisneyWhen investing geniuses David and Tom Gardner have a stock tip, it can pay to listen. After all, the newsletter they have run for over a decade, Motley Fool Stock Advisor, has tripled the market.*
David and Tom just revealed what they believe are the 10 best stocks for investors to buy right now... and Walt Disney wasn't one of them! That's right -- they think these 10 stocks are even better buys.
Click here to learn about these picks!
*Stock Advisor returns as of February 6, 2017
Billy Duberstein owns shares of Walt Disney. The Motley Fool owns shares of and recommends Walt Disney. The Motley Fool has a disclosure policy.