Discovery Communications Inc. Revenue Grows as Pay-TV Subscriber Base Declines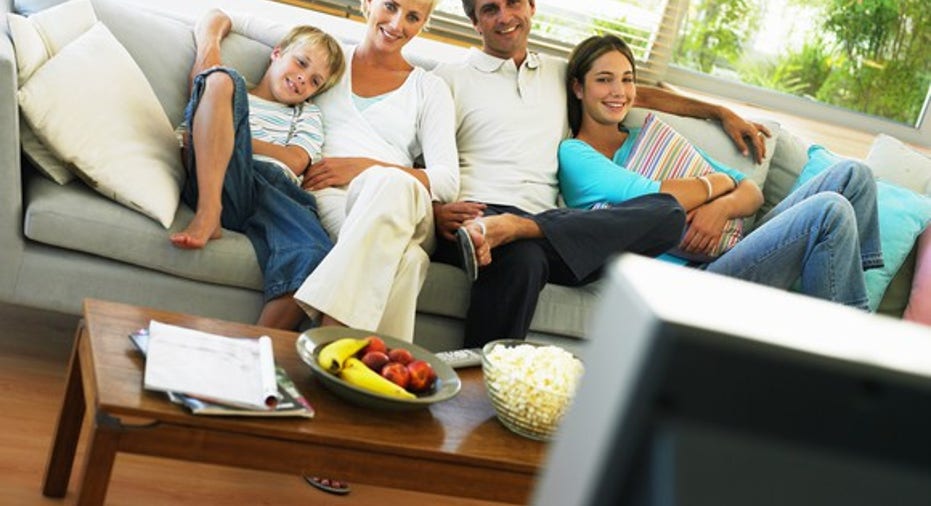 Discovery Communications(NASDAQ: DISCK) on Tuesday posted fourth-quarter earnings results that included a return to modest growth in the network's core U.S. advertising market despite a shrinking pay-TV industry.
Here's a look at how the headline numbers compared to the prior-year period:
| Metric | Q4 2016 | Q4 2015 | Year-Over-Year Growth |
| --- | --- | --- | --- |
| Revenue | $1.67 billion | $1.65 billion | 2% |
| Net income | $304 million | $219 million | 39% |
| EPS | $0.52 | $0.34 | 53% |
Data source: Discovery's financial filings.
What happened this quarter?
Overall sales growth ticked up to a 2% pace from flat in the prior quarter thanks to accelerating gains in the U.S. division. Discovery's international business, which was responsible for more than half of revenue, posted flat sales and declining profits.
Image source: Getty Images.
Here are the key highlights of the quarter:
U.S. network revenue rose by 3%, a slight improvement from the prior quarter's result but a slowdown from the 7% bounce Discovery enjoyed earlier in the year. Advertising sales ticked up by 1% after falling 2% in the third quarter. Higher ad prices allowed Discovery to book gains despite decreased overall ratings.
Distribution fees jumped 6% as increased rates more than offset a small decline in subscribers.
Profitability rose in the U.S. segment, with adjusted margin expanding to 55% of revenue from 52%.
Discovery's international business booked flat sales and 12% lower profits. After accounting for currency swings, though, sales rose 5% and earnings improved by 3%. The division saw healthy increases in subscriber figures, advertising volume, and distribution fees.
Expenses rose at a faster pace than revenue internationally, which reduced profitability there to 28% from 32%.
What management had to say
Commenting on the full-year results that showed 2% higher revenue and a 1% uptick in adjusted earnings, CEO David Zaslav said that management was happy with the company's headline performance. "Discovery's diversified set of nonfiction, sports and kids' entertainment brands, and strong strategic positioning continued to drive attractive distribution agreements, helping to deliver solid operating and financial results in 2016," Zaslav said in a press release.
Executives telegraphed heavy spending over the coming year aimed at keeping Discovery's content portfolio fresh and seeking deals in outlets outside of the traditional pay-TV ecosystem. "We will continue to invest in our premier global [intellectual property] and brands to nourish fans across all screens, all platforms, and all services to drive shareholder value and propel our business for years to come amid the rapidly changing media landscape," said Zaslav.
Looking forward
The latest results, especially rising profitability in the U.S. market, fit with management's goal of maximizing the value it extracts from its content franchises through distribution agreements -- even as subscriber numbers decline. That's how Zaslav and his team can comfortably predict that the U.S. will remain a solid profit engine for years to come.
At the same time, investors should look for the international segment to post better results than the 12% profit decline it endured over the last 12 months. Content and operating costs might continue to outpace revenue gains, but foreign currency issues are likely to let up and allow that division to begin marching toward the U.S segment's stellar profit margin. Longer term, Discovery's results will depend on its ability to adjust to the shifting media landscape before the weakening broadcast subscriber base weighs too heavily on its earnings power.
10 stocks we like better than Discovery CommunicationsWhen investing geniuses David and Tom Gardner have a stock tip, it can pay to listen. After all, the newsletter they have run for over a decade, Motley Fool Stock Advisor, has tripled the market.*
David and Tom just revealed what they believe are the 10 best stocks for investors to buy right now... and Discovery Communications wasn't one of them! That's right -- they think these 10 stocks are even better buys.
Click here to learn about these picks!
*Stock Advisor returns as of February 6, 2017
Demitrios Kalogeropoulos has no position in any stocks mentioned. The Motley Fool owns shares of and recommends Discovery Communications. The Motley Fool has a disclosure policy.