Discovery Communications Inc. Returns to Sales Growth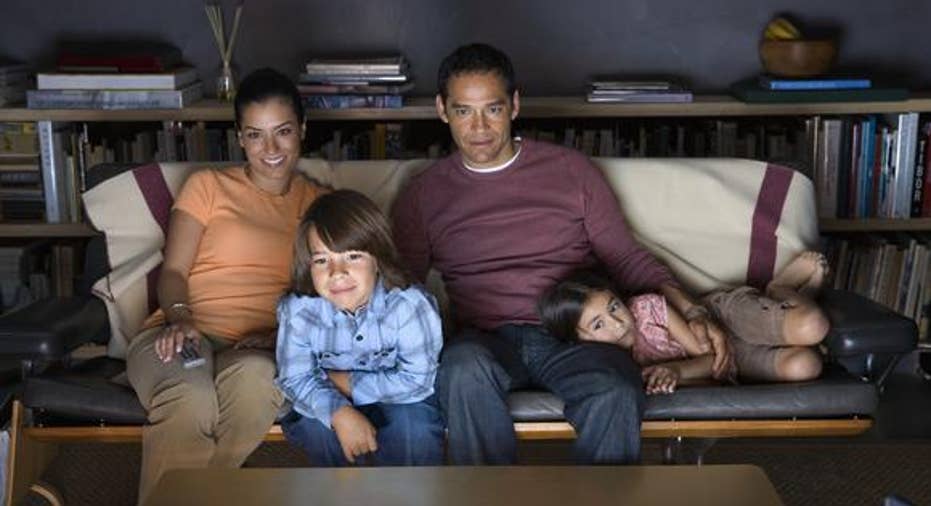 Along with rivals in the pay-tv business including Time Warner and Scripps Networks , Discovery Communications has had to face major challenges posed by a quickly shifting media landscape. The first-quarter results Discovery posted this week demonstrate progress in embracing those changes, but also show that the network has plenty of work ahead in adjusting to an on-demand TV world.
Here's how the headline results stacked up against the prior-year period:
| Metric | Q1 2016 Actuals | Q1 2015 Actuals | Growth (YOY) |
| --- | --- | --- | --- |
| Revenue | $1.6 billion | $1.5 billion | 2% |
| Net income | $263 million | $250 million | 5% |
| EPS | $0.42 | $0.37 | 14% |
Data source: Discovery's financial filings.
What happened this quarter?Growth picked up overall, rising to a 2% uptick from the prior quarter's 2% decline. Discovery's U.S. business led the way thanks to accelerating growth in advertising sales and affiliate fees. Profitability held steady as a drop in the international segment offset slightly higher earnings in the U.S.
Here are a few other key highlights of the quarter:
U.S. network revenues rose 8% thanks to a 7% boost in advertising revenue and an 8% jump in distribution fees. That marked an acceleration over the prior quarter's 5% ad growth and put Discovery behind HGTV owner Scripps and its 14% advertising surge -- but ahead of Time Warner's 5% ad uptick.
Discovery continued to struggle with a shrinking delivery base: Advertising growth came courtesy of higher prices only as ad volume delivery declined. Scripps, in contrast, recorded its best ratings rebound in five years in Q1.
Profitability ticked up to 59% of sales in the U.S., up from 57%, due to solid expense management.
In the international segment, which makes up roughly half of the business, reported sales fell 3% but rose 6% after accounting for currency changes. Profits improved by 12% on that basis, but fell 14% due to foreign exchange issues. As a result, reported segment profitability declined to 26% of sales from 29%.
What management had to say
CEO David Zaslavhighlighted his executive team's long-term focus on building a sustainable global network. To that end, Discovery "made progress in reaching consumers across the world's 7 billion screens with a robust multiplatform strategy that is increasingly showing potential to drive growth in the future," he said in a press release.
"Our unmatched global distribution network, diverse, much loved brands, and unique flexible business model yet again produced strong results, particularly in the U.S.," Zaslav explained.
Profitability held flat this quarter, but Discovery believes the spending it has been directing toward things like content development, marketing, and digital services will pay off down the line. "Given the long-term growth profile associated with the investments we've made, I remain optimistic about our overall operating and financial prospects," Zaslav said.
Looking forwardWith ad sales up in the U.S. and affiliate revenue rising around the world, Discovery is in a healthy position. However, its declining delivery volume is a problem that seems to be sticking around and keeping a lid on growth.
That's likely one reason the company this week announced a large cost-cutting initiative, complete with head count reductions. In that announcement, Zaslavtold employees that the budget moves were tough but necessary to improve competitiveness and "ensure that we can continue investing in new growth initiatives."
These strategies include promising digital platforms like Discovery VR, Discovery GO, and Seeker, which will ideally help spark strong growth in the networks' audience footprint.
The article Discovery Communications Inc. Returns to Sales Growth originally appeared on Fool.com.
Demitrios Kalogeropoulos has no position in any stocks mentioned. The Motley Fool owns shares of and recommends Discovery Communications and Time Warner. The Motley Fool recommends Scripps Networks Interactive. Try any of our Foolish newsletter services free for 30 days. We Fools may not all hold the same opinions, but we all believe that considering a diverse range of insights makes us better investors. The Motley Fool has a disclosure policy.
Copyright 1995 - 2016 The Motley Fool, LLC. All rights reserved. The Motley Fool has a disclosure policy.