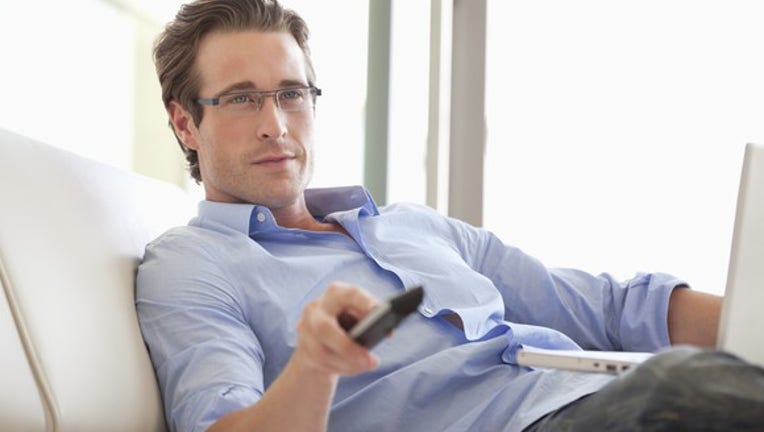 Discovery (NASDAQ: DISCK) this week posted first-quarter earnings results that showed improved profitability in the U.S. market despite a steadily shrinking base of pay-TV subscribers. The network operator benefited from higher ratings in some of its biggest programs even as management continued to invest aggressively in on-demand, internet based offerings.
Here's a look at how the headline numbers compared to the prior year period:
| Metric | Q1 2017 Actuals | Q1 2016 Actuals | Change (YOY) |
| --- | --- | --- | --- |
| Revenue | $1.61 billion | $1.56 billion | 3% |
| Net Income | $215 million | $263 million | (18%) |
| EPS | $0.37 | $0.42 | (12%) |
Data source: Discovery's financial filings.
What happened this quarter?
Sales growth accelerated for the second straight quarter thanks to improved ratings that sent distribution fees higher even as advertising revenue held flat. Discovery's U.S. and international segments remained highly profitable, but losses tied to the company's solar investments pushed reported earnings lower.
Image source: Getty Images.
Here are the key highlights of the quarter:
U.S. network revenue, which accounts for roughly half of the business, rose 3% as higher distribution fees helped offset weak advertising growth. Ad sales ticked up by just 1%, which trailed HGTV owner Scripps Networksand its 5% increase. The segment logged lower expenses, though, and so profitability ticked up to 60% of sales from 59%.
Discovery's international division grew by 5%, but, after accounting for currency swings, expanded at a robust 8%. Rising affiliate rates connected to Discovery's sports content in Europe helped push distribution revenue up 9%. Advertising ticked lower by 1% due to currency exchange shifts and ratings challenges in the U.K. and Asia geographies. Profitability held steady at 26% of sales.
Discovery booked a $53 million loss on an equity investment. That loss, in addition to one-time restructuring and debt extinguishment charges, led to the 18% drop in earnings.
Adjusted earnings rose 4% after stripping out currency swings, to slightly trail adjusted revenue growth of 5%.
Free cash flow jumped to $208 million from $47 million thanks to a large increase in operating cash.
What management had to say
CEO David Zaslav credited the company's strong brand position for keeping results churning higher in the quarter. "Improved ratings across many of Discovery's key distinctive programs and brands, coupled with strong distribution growth, led to solid organic growth," he said in a press release.
Meanwhile, management is exploring new distribution channels even as its core business generates steady profits. "Beyond our linear business," Zaslav explained, "we continue to focus on new strategic partnerships and investments to help drive our multiplatform growth strategy and ensure that we reach our global superfans on every screen."
Regarding the equity loss that produced a sharp drop in earnings, management explained that they expect the investment to generate positive net income for the full fiscal year.
Looking forward
With profitability rising in the U.S. market, these operating results add weight to management's prediction that the segment has a long runway for earnings and cash flow growth even as the pay-TV subscriber base shrinks. That said, volume declines are clearly making it difficult for Discovery to book increased advertising revenue.
Those weak industry conditions add pressure on the company to produce content that's highly engaging, attracts audiences across geographies, and translates profitably onto digital platforms. Recent hit series like Gold Rush and Diesel Brothers fit that bill, and Discovery is hoping properties like that keep it in its leadership position on cable while it targets faster growth internationally and on streaming video platforms.
10 stocks we like better than Discovery CommunicationsWhen investing geniuses David and Tom Gardner have a stock tip, it can pay to listen. After all, the newsletter they have run for over a decade, Motley Fool Stock Advisor, has tripled the market.*
David and Tom just revealed what they believe are the 10 best stocks for investors to buy right now... and Discovery Communications wasn't one of them! That's right -- they think these 10 stocks are even better buys.
Click here to learn about these picks!
*Stock Advisor returns as of May 1, 2017
Demitrios Kalogeropoulos has no position in any stocks mentioned. The Motley Fool owns shares of and recommends Discovery Communications. The Motley Fool recommends Scripps Networks Interactive. The Motley Fool has a disclosure policy.