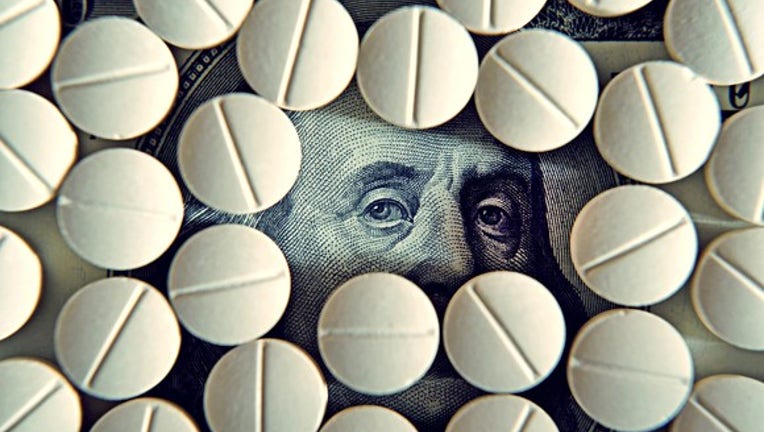 There was plenty of bad news for Diplomat Pharmacy (NYSE: DPLO) when the company announced its third-quarter results in November. The specialty pharmacy cut its full-year 2016 outlook after price concessions and weak hepatitis C drug sales hurt its performance.
Diplomat provided its fourth-quarter and full-year 2016 update on Tuesday after the market closed. The company's news wasn't much better this time around than it was four months ago. Here are the highlights.
Image source: Getty Images.
Diplomat Pharmacy results: The raw numbers
Data source: Diplomat Pharmacy.
What happened with Diplomat Pharmacy this quarter?
While Diplomat reported solid overall revenue growth in the fourth quarter, most of it stemmed from acquisitions during 2016. The company's organic revenue growth during the quarter was 4%. Diplomat continued to face headwinds from a decrease in hepatitis C volume and a shift to newer hepatitis C and cancer drugs.
Diplomat's gross margin slid from 7.8% in the prior-year period to 7.3% in the fourth quarter. This decline was a result of the shift to lower-margin drugs,lower margin in the company's specialty infusion business, and incremental direct and indirect remuneration (DIR) fees. These DIR fees reflectprice concessions made to Medicare Part D plans that aren't included at the point of sale.
The acquisition of TNH Specialty Pharmacy helped drive employee costs higher in the fourth quarter. Diplomat also paid $1.3 million for the early termination of a software license agreement. In addition, the company's bottom line was negatively affected bya$4.7 millionimpairment expense to write down its cost method investment in Physician Resource Management, Inc.
Diplomat reported full-year 2016 revenue of $4.4 billion, a 31% year-over-year increase. Over half of this jump came from organic growth. The company reported full-year 2016 earnings of$28.3 million, or $0.42 per diluted share. Adjusted earnings per share for the year came in at $0.75 -- unchanged from 2015.
What management had to say
Phil Hagerman, Diplomat's chairman and CEO, acknowledged some of the issues facing his company:
Looking forward
Diplomat Pharmacy projects 2017 revenue of $4.3 billion to $4.7 billion. That reflects year-over-year growth of roughly 5% at the midpoint of the range. The company expects net incomebetween$6.5 million and $15.5 million. Even at the upper end of the range, this guidance represents a 45% drop from 2016.
Not surprisingly, the specialty pharmacy also anticipates lower adjusted earnings per share this year. Diplomat thinks adjusted earnings per share for 2017 will bebetween$0.54 and $0.70. The midpoint of this range is 17% below the 2016 level.
It appears that hepatitis C and drug mix headwinds will continue to plague Diplomat this year. Over the longer run, though, the company could return to growth with its specialty cancer drugs, with its infusion services, and through making smart acquisitions.Diplomat's motto when the company began operations in 1975 should help it as much in the future as it has in the past: "Take good care of patients, and the rest falls into place."
10 stocks we like better than Diplomat PharmacyWhen investing geniuses David and Tom Gardner have a stock tip, it can pay to listen. After all, the newsletter they have run for over a decade, Motley Fool Stock Advisor, has tripled the market.*
David and Tom just revealed what they believe are the 10 best stocks for investors to buy right now... and Diplomat Pharmacy wasn't one of them! That's right -- they think these 10 stocks are even better buys.
Click here to learn about these picks!
*Stock Advisor returns as of February 6, 2017
Keith Speights has no position in any stocks mentioned. The Motley Fool recommends Diplomat Pharmacy. The Motley Fool has a disclosure policy.