Dior men's designer Kris Van Assche departs after 11 years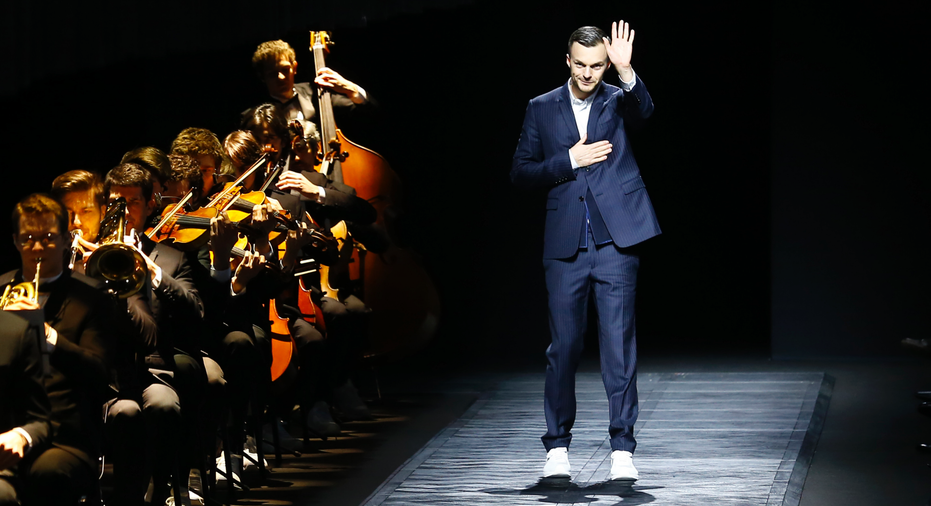 Christian Dior announced Monday that long-time menswear designer Kris Van Assche would leave the Parisian fashion house and be succeeded by former Louis Vuitton designer Kim Jones.
Van Assche, a 41-year-old Belgian, whose minimalist, urban aesthetic has garnered praise during his 11-year tenure at Dior, is one of Paris fashion's most recognizable faces. Van Assche said he was leaving with his "mind and heart filled with experiences" to "pursue new challenges."
After he shuttered his smaller eponymous label in 2015 amid challenging market conditions, Dior was his main occupation.
Dior parent company LVMH Group said that Van Assche would remain in the group and his future role would be announced later.
In a separate statement, Dior announced that Jones, a British designer, will replace him in the high-profile role that's one of the fashion industry's most coveted.
Jones, 44, was formerly menswear designer at Louis Vuitton, also of LVMH, and held his celebrity-filled swan song in January alongside models Kate Moss and Naomi Campbell.