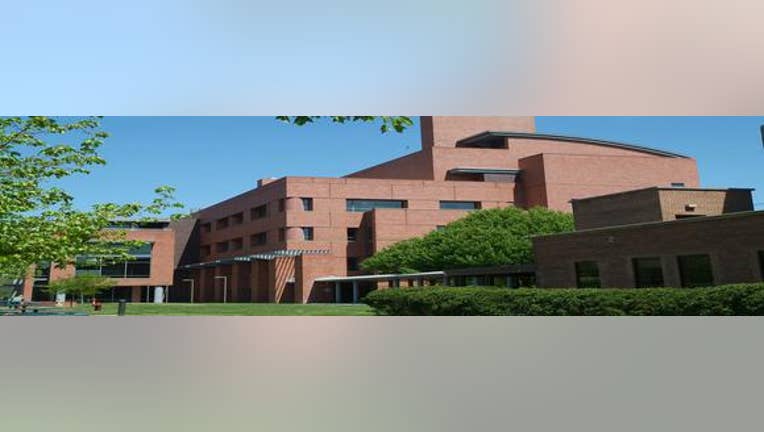 The DuPont Experimental Station in Wilmington, Del. Image source: DuPont.
Less than a mile from my childhood home stands the Hagley Museum, which features the remnants of DuPont's original gunpowder mills from 1802, as well as a space suit and NASCAR vehicle featuring DuPont products. It's a reminder of how far the company has come since its founding.
Just across the river from Hagley is DuPont's sprawling Experimental Station complex, opened in 1903 as the first industrial laboratory in the world. It's where Nylon was invented. Also Teflon, Kevlar, and the world's first synthetic rubber Neoprene. As DuPont's largest lab, it's the heart of DuPont's materials science endeavors.
But tragically, it seems that the company's dominance may be better suited for the museum than the lab. Recent changes are poised to benefit its main materials science rival,3M(NYSE: MMM).
It's already begunDuPont has been very clear about its plans to merge with rivalDow Chemical(NYSE: DOW) and then split into three smaller companies, focusing on agriculture, specialty chemicals, and materials science. But the dilution of the company started with the spinoff ofChemours(NYSE: CC) in 2015.
Chemours was DuPont's performance chemicals business, which manufactures titanium dioxide and "fluoropolymers" like Teflon.When DuPont completed its spinoff of the company -- and the legal liabilities associated with its products -- in 2015, it spun off 18.6% of its 2014 revenues. And while overall R&D spending at DuPont has been dropping slowly but steadily over the past few years, from just over $2 billion in 2013 to just under $1.9 billion in 2015, Chemours' 2015 R&D spending in 2015 was a paltry $97 million.
Despite the Chemours spinoff and the reduction in overall R&D spending, DuPont still spent a higher percentage of its revenue on R&D than 3M in 2015:
| Company | Total 2015 R&D Spending | 2015 R&D Spend As % of Revenue |
| --- | --- | --- |
| DuPont | $1.9 billion | 7.6% |
| 3M | $1.7 billion | 5.8% |
| Dow Chemical | $1.6 billion | 3.3% |
| Chemours | $97 million | 1.6% |
Source: company 10-Ks. Author's chart.
Sadly, that seems about to change.
It gets worseThere was a lot of excitement at the DuPont Experimental Station in December and January, but unfortunately it wasn't about a new breakthrough. Instead, according to the American Chemical Society'sChemical and Engineering News, the company ordered an immediate halt to all lab work. Researchers were told to label any unmarked samples and leave everything else alone. Then, in January, the layoffs began.
Estimates of the extent of the layoffs vary. According to the WilmingtonNews Journal, about 200 scientists were let go, accounting for about half of the central research staff. Chemical and Engineering Newsreported 173 layoffs and 63 transfers to other business units from the materials science and molecular sciences research divisions alone. At the beginning of 2015, those two research units had about 330 employees between them. Now they have just 34: a 90% reduction. Further cuts, in budgets and in staff, may occur as the company prepares for its merger with Dow Chemical.
Materials and molecular sciences are the areas in which DuPont competes most directly with 3M. The gutting of this research unit clearly benefits 3M -- as long as 3M doesn't make any deep cuts of its own.And it's not.
Meanwhile, in Minnesota ...Today, 3M spends more than $1.7 billion annually on research and development. This R&D pays off: the company was awarded 565 U.S. patents (and more than 2,500 additional international patents) in 2015 alone. Altogether, the company holds more than 105,000 patents. It puts them to good use, too: Today, fully one-third of 3M's sales come from products invented within the past five years.
Unlike DuPont, 3M proudly trumpets the scope of its research footprint on its website. The company has labs in 36 countries, including a state-of-the-art research lab opened in Minnesota just last year. It employs 8,300 researchers worldwide.
CEO Inge Thulin reiterated the company's commitment to R&D on the 2015 Q4 earnings call:
The Foolish bottom line3M is a very diverse company, and its primary competitors tend to be smaller and less capitalized. That means that 3M has an innate advantage when it comes to R&D spending.
The exception is -- or, rather, was -- DuPont. But DuPont has been slashing its own materials and molecular sciences research divisions. Presumably, it will split them off along with the rest of the materials science division after the Dow merger to form an even smaller company. No matter how much a new, smaller materials science company spends on R&D -- and you have to hope it will be a higher percentage than Chemours -- it won't be able to match 3M's capital advantage and commitment to innovation.
This news is a big win for 3M, which looks set to dominate its smaller competition for quite some time.
The article Did DuPont Just Ensure 3M's Future Dominance? originally appeared on Fool.com.
John Bromels has no position in any stocks mentioned. The Motley Fool has no position in any of the stocks mentioned. Try any of our Foolish newsletter services free for 30 days. We Fools may not all hold the same opinions, but we all believe that considering a diverse range of insights makes us better investors. The Motley Fool has a disclosure policy.
Copyright 1995 - 2016 The Motley Fool, LLC. All rights reserved. The Motley Fool has a disclosure policy.