Did "Batman v Superman" Doom the D.C. Universe Films?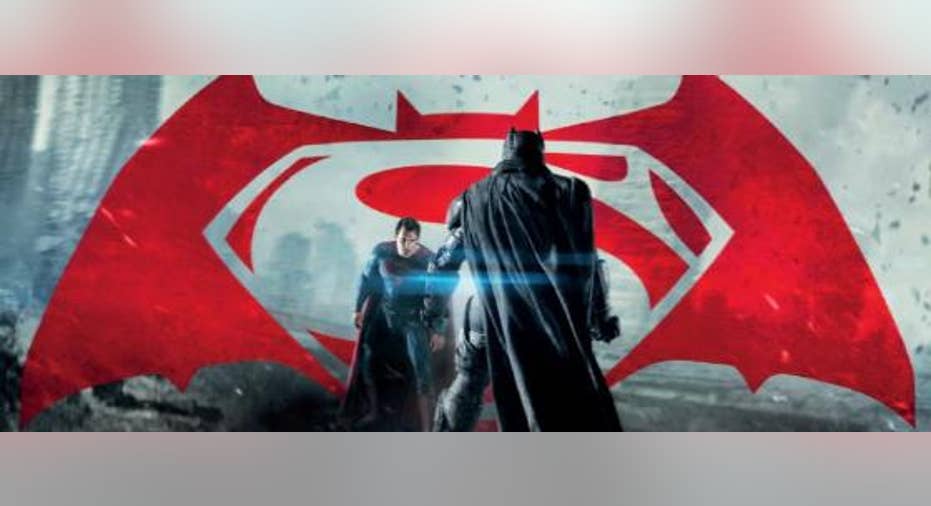 Disney's Marvel could make a new Howard the Duck movie and the audience would give it the benefit of the doubt.
That's because the films it has released beginning with Iron Man built up a level of credibility with its audience. That's helped the studio turn lesser-known heroes into movie franchises. For example, the idea that Ant-Man, starring unproven action star Paul Rudd, would score over $500 million in global box office seems absurd if you don't factor in the Marvel goodwill factor. The same can be said ofGuardians of the Galaxy -- a film about characters unknown by non-comic geeks that made almost $775 million, spawning a new, hit franchise.
Disney could do this because films like Iron Man -- which was seen as a risk with then-unproven draw Robert Downey Jr. as the star -- paved the way. As long as the movies were good, people would see the next one. That made it much easier to launch Thor, Captain America, and then Ant-Man into hits and it will allow Marvel to make films about Black Panther, Dr. Strange, and other "who are these guys?" characters without having to worry about bombing.
It all comes down to quality and that's where the film slate of Marvel/Disney rival DC, which is produced by Time Warner's Warner Bros., may have badly stumbled with Batman v Superman: Dawn of Justice.
The anticipated showdown proved to be a little disappointing. Image source: DC.
Where did DC go wrong?You can't pretend that the first big-screen pairing of Batman and Superman has disappointed when it comes to ticket sales. The film earned nearly $750 million globally in its first three weeks of release, according to Box Office Mojo. The film also had a record opening week in the United States, pulling in $166 million.
Those are good numbers -- Marvel-like even -- but that was to be expected given the anticipation for the film intended to establish the DC film universe. The problem, and it could become a very big one for Time Warner/Warner Bros., is that critics hated the movie and audiences thought it was just OK.
The film scored only a 29% rating from critics on Rottentomatoes.com, with audiences scoring it a middling 70%. Overall, 223 critics rated it "rotten" while only 90 saw it as fresh. To put those numbers in perspective, Iron Man, which kicked off the current Marvel universe, scored 94% with critics and 91% of the audience liked it.
Those numbers are astoundingly high, but the other Marvel films did well, too, with The Avengers scoring a 92% from critics and 91% from fans while its sequel, Avengers: Age of Ultron, dipped to 75% critic approval, 84% audience. Guardians of the Galaxy, which was perhaps Disney's biggest risk, was certainly helped by pulling in 91% of critics and 92% of the film public.
In a very broad sense, people like the Marvel universe films while Batman v Superman was disappointing. It's not a disaster, but you can see DC bleeding off goodwill to the point where its next risky film may have to prove it's good before people turn out.
What does this mean?For Time Warner/DC, the middling appeal of Batman v Superman means that it's next bleak-looking. not-very-fun superhero film may not open nearly as strong as this one did -- especially when the movies start starring lesser lights of the Justice League.
That does not mean people won't turn out when the Justice League finally unites in late 2017, but it does put pressure on the films that precede it, Suicide Squad and Wonder Woman, to actually be good. Neither of those films is likely to outright bomb Fantastic Four style, but both could disappoint if they fail to delight audiences in the way that Marvel has regularly done. The real damage if DC does not start making better movies comes in 2018 when unproven film characters Flash and Aquaman hit the big screen to be followed by Shazam in 2019 and Cyborg the year after that.
Disney and Marvel have created a system that turns out multiple blockbusters every year. DC/Time Warner could get there, but its first effort at establishing a film universe has stumbled, if not failed outright. The company won't get many more chances from the broad public (even if fanboys will show up for just about anything) and it needs to do a lot better than Batman v Superman to ensure that its lesser characters have a chance at the box office.
The article Did "Batman v Superman" Doom the D.C. Universe Films? originally appeared on Fool.com.
Daniel Kline has no position in any stocks mentioned. He is hoping to play Batman in his out-of-shape years. The Motley Fool owns shares of and recommends Walt Disney. The Motley Fool recommends Time Warner. Try any of our Foolish newsletter services free for 30 days. We Fools may not all hold the same opinions, but we all believe that considering a diverse range of insights makes us better investors. The Motley Fool has a disclosure policy.
Copyright 1995 - 2016 The Motley Fool, LLC. All rights reserved. The Motley Fool has a disclosure policy.