Did a Case of Buyer's Remorse Send Intrexon Corporation Down 13% in January?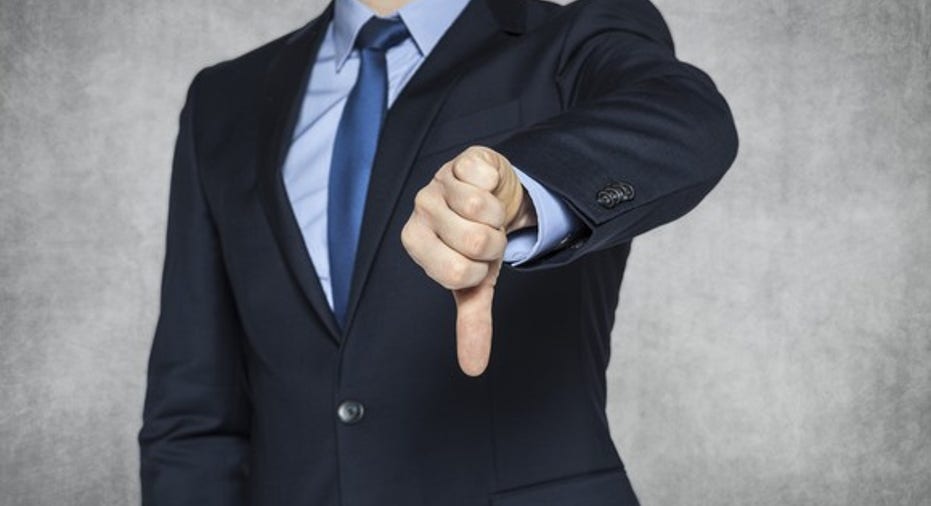 What happened
Shares of Intrexon (NYSE: XON), a life sciences company focused on the development of proprietary technologies designed to regulate genes with the purpose of treating serious diseases, fell 13% during the month of January, according to data from S&P Global Market Intelligence. The reason for the dip appears to be related to Intrexon's acquisition of GenVec (NASDAQ: GNVC).
So what
On Jan. 24, Intrexon announced an all-stock deal to acquire GenVec, a wholly clinical-stage company that's developing the AdenoVerse gene delivery technology, for roughly $7 per share. GenVec stockholders are set to receive 0.297 shares of Intrexon for each share of GenVec that they own, valuing GenVec near $15 million.
Image source: Getty Images.
The purpose of the deal, according to Intrexon, is to expand its gene delivery platform options to complement its existing studies. In particular, the press release notes that:
While GenVec might seem like a logical fit for Intrexon and its various gene delivery platforms, it has also had a checkered past. In 2010, the company's phase 3 pancreatic drug candidate TNFerade failed in clinical studies, and the company nearly went belly up in 2013. (It wound up being saved by a deal with Novartis.) As an entirely clinical-stage company with ongoing losses, some on Wall Street might have viewed this microcap deal as somewhat risky for Intrexon.
Image source: Getty Images.
Now what
Another factor that investors should consider is that,as of mid-November, the World Health Organization no longer considers the Zika virus to be a global emergency. Intrexon's subsidiary Oxitec has genetically modified male Aedes Aegypti mosquitos at the ready that it can deploy to pass along a gene that will kill future generations of mosquitoes before they reach the reproductive age. Without Zika as a threat, the bump that Intrexon's shares had been receiving based on that died down.
Zika aside, Intrexon's future rests on its innovative gene-regulating drugs and its vast number of partnerships. Unfortunately, much of what it brings to the table are treatment candidates in very early-stage trials, making it difficult for investors to put a valid valuation on the company. Intrexon certainly has the tools to succeed, but it'd probably be in the best interests of investors to stay on the sidelines until it demonstrates that it can successfully apply its gene-regulating technology in larger cancer-focused clinical studies.
10 stocks we like better than Intrexon When investing geniuses David and Tom Gardner have a stock tip, it can pay to listen. After all, the newsletter they have run for over a decade, Motley Fool Stock Advisor, has tripled the market.*
David and Tom just revealed what they believe are the 10 best stocks for investors to buy right now... and Intrexon wasn't one of them! That's right -- they think these 10 stocks are even better buys.
Click here to learn about these picks!
*Stock Advisor returns as of January 4, 2017
Sean Williams has no position in any stocks mentioned. The Motley Fool has no position in any of the stocks mentioned. The Motley Fool has a disclosure policy.