Dick's Sporting Goods Won't Fall Into Best Buy's Trap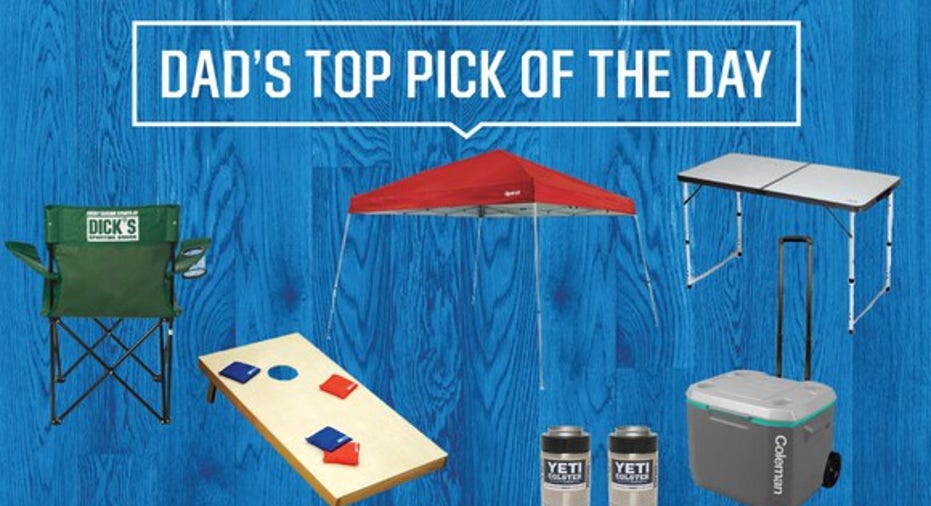 Image source: Dick's Sporting Goods.
The realm of sporting-goods retail is shaking up, and that's starting to smell like an opportunity forDick's Sporting Goods . Shares of the specialty retailer soared 12% last week, fueled by its move to snap up a distressed rival's assets and by welcome analyst mentions.
The week began with Reuters reporting that the retailer placed a bid for 17 of bankrupted rival Sports Authority's stores. It was reportedly the only bidder to make an offer on more than just a single store location.
Dick's Sporting Goods got another boost when Goldman Sachs added the stock to its "Americas Conviction" list. Goldman Sachs' "buy" rating also came with a price target of $53, implying 15% of upside over the year ahead even after last week's surge.
The retailer eventually won more than a handful of its former rival's leased storefronts. Its bid of $15 million was enough to walk away with the intellectual property of Sports Authority.
Playing the name game
Owning the brand name of a failed retailer may not seem to be worth much, but there are more innings to this game beyond the rain delay. The SportsAuthority.com domain name will continue to draw traffic that Dick's Sporting Goods can redirect to its own offerings.
There's also Sports Authority's loyalty program of 28.5 million members and a list of 114 customer files. These are fat leads for a chain specializing in sporting goods and athletic apparel, and thankfully for Dick's Sporting Goods, it appears to be the last major chain standing.
At the very least, gobbling up Sports Authority's intellectual property keeps the brand out of potential competitor's hands. It may seem hard to fathom who would jump into this niche, and even Goldman Sachs shows long-term concerns for full-line sporting goods retailers in its otherwise bullish update.
It's tempting to try to cast Dick's Sporting Goods as the new Best Buy , swapping out Best Buy's blue shirts with Dick's green. Best Buy made the most of its status as the last major superstore retailer in its niche after Circuit City, Sound Advice, and others faltered. However, its fortunes have dimmed now that the easy money has been made.
Dick's Sporting Goods is clearly benefiting from Sports Authority's demise in the near term. The concern here is if it's a systematic problem with sporting-goods retailing in general. Some of the fears may be warranted, but let's not paint Dick's Sporting Goods' niche in the same hues as Best Buy's fate. Consumer-electronics retailers have suffered because the very CDs, DVDs, and video games that Best Buy offers are now being delivered through digital equivalents. There's no shortage of fitness apps, but folks need real athletic apparel and gear. You can't cut out the middleman there. Disruption from online retailers is an issue -- even as it beefs up its web-based presence -- but at least its wares aren't going obsolete.
It's a challenging climate for Dick's Sporting Goods, but the company is playing to win here.
The article Dick's Sporting Goods Won't Fall Into Best Buy's Trap originally appeared on Fool.com.
Rick Munarriz has no position in any stocks mentioned. The Motley Fool has no position in any of the stocks mentioned. Try any of our Foolish newsletter services free for 30 days. We Fools may not all hold the same opinions, but we all believe that considering a diverse range of insights makes us better investors. The Motley Fool has a disclosure policy.
Copyright 1995 - 2016 The Motley Fool, LLC. All rights reserved. The Motley Fool has a disclosure policy.