Devon Energy Corp Takes Another Big Step Forward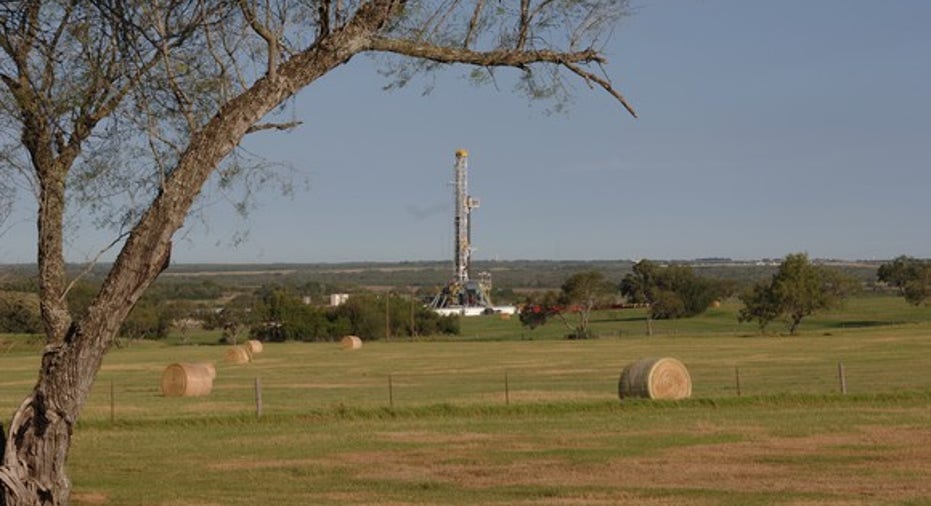 Image source: Pioneer Natural Resources, Sands Weems.
Devon Energy continues to make progress on its transformation into a focused, top-tier shale driller. The company's latest step forward came this week upon announcing the sale of two more non-core assets, which put it on pace to hit the top end of its asset sale guidance range. These sales strengthen the company's financial position, affording it to boost its capex budget to accelerate drilling much quicker than initially expected.
The wheeling and dealing is almost complete
Devon Energy's latest asset sales consisted of two acreage packages in the Midland Basin. The first was a 28,000-acre package in the northern part of the play, which it sold to Pioneer Natural Resources for $435 million. This package consisted of mostly prospective acreage, with its current production AT just 1,000 barrels of oil equivalent per day, or BOE/d. Meanwhile, the other acreage package was sold to an unidentified buyer for $423 million. That package was in the gassier southern part of the play and consisted of 22,000 BOE/d of production.
Combined, these transactions will deliver $858 million in cash to Devon's coffers, which, when added to its earlier sales, will boost the company's total cash proceeds from non-core asset sales up to $2.1 billion. Further, with these announced transactions, Devon has now completed its planned non-core E&P asset sale process. All that remains is the sale of its 50% interest in the Access pipeline in Canada, which is expected to be announced soon. Given the estimated proceeds from that sale, Devon now anticipates that its total proceeds from asset sales will be at or above the high end of its $2 billion to $3 billion guidance range.
Restocked and ready to accelerate
Devon Energy has big plans for that cash infusion. It's planning to use at least two-thirds of those proceeds to further strengthen its investment-grade balance sheet, with the rest of the capital earmarked for reinvestment in its resource plays. Devon has already started earmarking cash for reinvestment, with it pumping $200 million into its 2016 capex plan, boosting its range up to $1.1 billion to $1.3 billion. It plans to deploy that incremental capital into its Delaware Basin and Oklahoma STACK plays starting next quarter, with further acceleration possible in the fourth quarter depending on oil prices.
While these additional rigs won't deliver any incremental production until early 2017, Devon Energy still expects to deliver higher production in 2016 than its initial guidance. Driving this expectation is much stronger production results from its core plays, which are on pace to produce 7,000 BOE/d more than initially expected. Because of this, Devon is upping its production guidance to a range of 540,000 BOE/d to 560,000 BOE/d.
Devon Energy's change of plans for 2016 isn't an isolated case; instead, this trend is becoming more commonplace in the industry now that oil prices have improved from earlier this year. In fact, the buyer of its northern Midland Basin properties, Pioneer Natural Resources, is also planning to accelerate its drilling activities. In conjunction with its acreage acquisition from Devon, Pioneer announced that it's pumping another $100 million into its own capex budget, bringing it up to $2.1 billion. It plans to use that cash to add five more drilling rigs this year, with the first expected to start in September. Because of that start date, these rigs won't add any incremental production this year. However, Pioneer's production growth rate will accelerate starting next year, increasing from 12%-plus in 2016 up to a range of 13% to 17% in 2017.
Why this matters to Devon's investors
When oil prices crashed, Devon Energy put together a plan to transform itself into a top-tier driller that was focused on developing its core assets and backed by a strong balance sheet. It then quickly put that plan into action, and with these latest asset sales, it has basically completed the first phase of the plan. Now, the company is about to take its first steps on the next phase and restart its oil growth engine. That engine has the potential to drive a lot of value to investors in a recovering oil market.
The article Devon Energy Corp Takes Another Big Step Forward originally appeared on Fool.com.
Matt DiLallo has no position in any stocks mentioned. The Motley Fool owns shares of Devon Energy. Try any of our Foolish newsletter services free for 30 days. We Fools may not all hold the same opinions, but we all believe that considering a diverse range of insights makes us better investors. The Motley Fool has a disclosure policy.
Copyright 1995 - 2016 The Motley Fool, LLC. All rights reserved. The Motley Fool has a disclosure policy.