Devon Energy Corp Puts a Wrap on a Transformational Year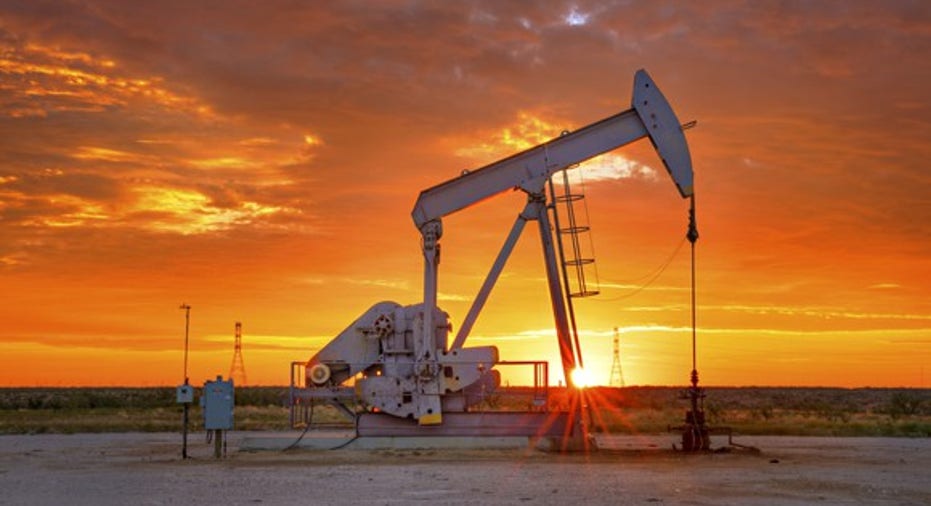 On the one hand, Devon Energy(NYSE: DVN) scraped the bottom of the barrel during the fourth quarterbecause production and earnings were down sharply compared to last year. However, the quarter also marked an important inflection point for the company, as its transformation over the past year is starting to take hold. Because of that, both output and earnings outpaced expectations and appear to be on the upswing, setting the company up to deliver improving results in 2017, even if oil prices do not recover any further.
Devon Energy's results: The raw numbers
Data source: Devon Energy. BOE/D is barrels of oil equivalent per day.
What happened with Devon Energy this quarter?
Devon Energy hit rock bottom last quarter, but that's a good thing:
Devon Energy's production declined sharply last year after slashing investment spending and selling a slew of non-core assets to strengthen its balance sheet. Those divested assets produced 80,000 BOE/D during the fourth quarter of last year, which brings its adjusted production decline down to a more moderate 10.6%. That said, while its output continued to slump during the fourth quarter, it was 2,000 BOE/D above the midpoint of the company's guidance range, thanks to record-setting well productivity in its U.S. shale plays.
Declining production, as well as lower realized commodity prices, caused core earnings to drop compared to last year. However, core earnings were flat quarter over quarter when adjusting for a one-time charge in the third quarter, thanks to the company's ability to drive down costs. Core earnings also outpaced expectations by 20%.
Devon Energy's cost-savings initiatives have now pushed $1.3 billion of operating and general and administrative expenses out of its business compared to peak levels in 2014, which is a 42% reduction. During the quarter, lease operating expenses were $367 million, which was 4% below the midpoint of the company's guidance.
The company's midstream business, which includes its investments in EnLink Midstream (NYSE: ENLC) and EnLink Midstream Partners (NYSE: ENLK), generated $212 million in operating profit during the quarter. Furthermore, full-year operating profit at EnLink Midstream was up 6%, to $879 million. That growth should continue in 2017, with Devon expecting that EnLink's earningswill rise to a range of $900 million to $950 million this year, thanks to attractive growth projects underway.
Image source: Getty Images.
What management had to say
CEO Dave Hagercommented on the company's results by saying that:
Devon has done a remarkable job improving the production it gets from each new well. As Hagar noted, the company had its best year ever for new well productivity. Because of that, the initial 90-day production rates for its U.S. shale assets have increased 300% since 2012.
Several factors are fueling the stronger well results, including innovations such as improved subsurface reservoir characterization, new completion designs, and better well placement, as well as the company's focus on its best resources. These advancements enabled the company to produce more with less money, setting it up to start growing again at lower prices.
Looking forward
For 2017, Devon Energy expects to start ramping up drilling activities throughout the year by increasing its rig count from 13 at the end of last year up to as many as 20 rigs by the end of this year. Those rigsshould drive 13% to 17% oil-production growth by the fourth quarter compared to the fourth quarter of 2016, with that growth starting to materialize early this year. The company sees this output fueling peer-leading cash-flow expansion at current commodity prices, positioning it to accelerate oil-production growth to 20% next year.
10 stocks we like better than Devon EnergyWhen investing geniuses David and Tom Gardner have a stock tip, it can pay to listen. After all, the newsletter they have run for over a decade, Motley Fool Stock Advisor, has tripled the market.*
David and Tom just revealed what they believe are the 10 best stocks for investors to buy right now... and Devon Energy wasn't one of them! That's right -- they think these 10 stocks are even better buys.
Click here to learn about these picks!
*Stock Advisor returns as of February 6, 2017
Matt DiLallo has no position in any stocks mentioned. The Motley Fool owns shares of Devon Energy. The Motley Fool has a disclosure policy.