Developer halts plans after likely Civil War graves found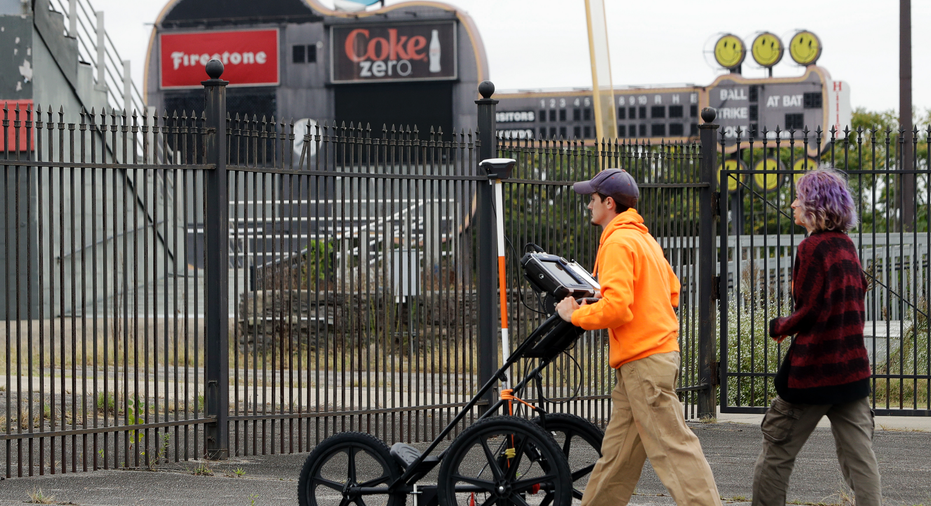 Developers halted plans Friday for a sprawling entertainment and residential complex in Tennessee after archaeologists discovered what they believe are graves on a site near a Civil War fort built by slaves.
The decision gave preservationists a victory in the latest clash between historic conservation and growth in Nashville, a booming city with a complicated racial past.
Advocates of Fort Negley believe the findings give them long-sought validation that black laborers remain buried on the development site at the foot of the fort. They also have secured a commitment to use the land to honor the men and women who built one of the most significant Civil War sites for African-Americans, and one that has been allowed to fall into disrepair several times throughout its history.
Mayor Megan Barry, who had supported the development idea, said there won't be any demolition or construction at the site until proper plans arise and are approved.
"The likelihood of graves means that we should reassess plans for this site so as to better honor and preserve the history of the men and women who died in the construction of a fort that helped save the Union," Barry said in a statement.
Cloud Hill Partnership said the archaeological findings in part show their plan isn't viable anymore. They wanted to build out the 21 acres (8 hectares) with 300 residential units, greenways, creative space and retail offerings. They also offered to build some affordable housing in a red-hot market, and promised to preserve the fort and its picturesque views.
The site currently features dilapidated Greer Stadium, a minor league baseball park from 1978 until 2014, where the fort's black laborers toiled, lived and died a century and a half ago, and where 50 to 800 workers are thought to be buried. After Confederate forces surrendered to Union soldiers in Nashville in 1862, the Union took more than 2,700 runaway slaves and freed black people from their homes and churches and forced them to work on the fort, where they lived in "contraband camps." Few were paid as promised and many of them died.
"We sincerely hope that Greer will become a place that serves the many diverse needs and interests of the surrounding neighbors and residents, and in which people from every neighborhood in Nashville will be welcome and safe 24 hours a day, 365 days a year," Bert Mathews, principal of the Cloud Hill Partnership, said in a statement. Mathews teamed with famed music producer T Bone Burnett on the project.
The archaeological findings show that graves are likely still there, despite decades of construction, including some possible burial spots below the ballpark's parking lot. The study recommends protecting and reintegrating a portion of the land into Fort Negley Park.
The fort deteriorated over the years. The Works Progress Administration rebuilt it in 1936 and it reopened in 1938, but the fort fell into disrepair again. The Ku Klux Klan rallied there in the Jim Crow years, and segregated softball fields were later built nearby, said author Robert Hicks. Greer Stadium was built in the late 1970s.
Historical groups, the NAACP and park-space advocates feel this is their chance to see the city land finally be reconnected the fort as park space.
"It's now a call of action for us to really be sure that our community, our visitors, the world, understand the importance of the site," said Hicks, who also helped preserve a Civil War battlefield in nearby Franklin, Tennessee.