Deutsche Bank downgraded, CEO tries to reassure employees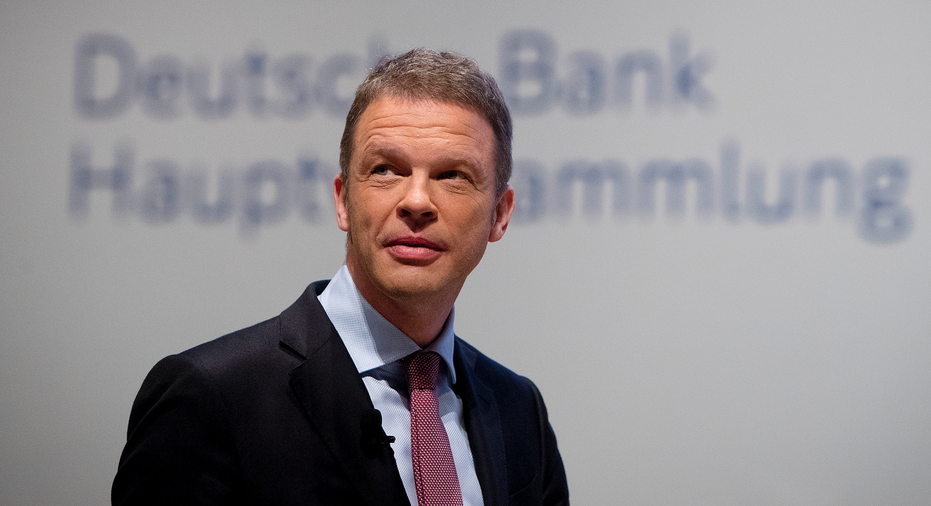 Deutsche Bank's CEO is trying to reassure employees that the bank's turnaround will succeed despite more negative news including a credit downgrade from Standard & Poor's.
Christian Sewing acknowledged in a message Friday to staff that "many of you are sick and tired of bad news" but assured them that the bank has solid capital buffers.
He noted that the ratings agency predicts the bank will eventually return to steady profits and that its outlook was rated as "stable," meaning further downgrades are not envisioned.
"In this respect, there's good news in the bad: they trust us to succeed with the change which is required," Sewing wrote. "But that also means we have to deliver - speedily and rigorously. And that's exactly what we're doing."
Sewing took over as CEO in April after predecessor John Cryan was shown the door after three years of annual losses. The bank has suffered from high costs and heavy fines and penalties for past misconduct. Sewing announced last week that the bank would cut its workforce from 97,000 to under 90,000 and refocus its global investment banking business on its European core, while cutting back on stocks trading operations in New York and London.
The ratings agency lowered Deutsche Bank's credit rating to BBB+ from A-, saying the bank's wide-ranging restructuring faces "execution risks" and will take time to return the bank to steady profitability.
S&P said that "relative to peers, Deutsche Bank will remain a negative outlier for some time."
The bank, which is headquartered in Frankfurt, Germany, lost 735 million euros ($927 million) last year after U.S. tax changes cost it 1.4 billion euros.
Deutsche Bank shares hit an all-time low on Thursday after reports that the U.S. Federal Reserve rated the condition of the bank's U.S. business as "troubled" about a year ago. Shares in the bank, Germany's biggest, rose 2.8 percent Friday to 9.53 euros.