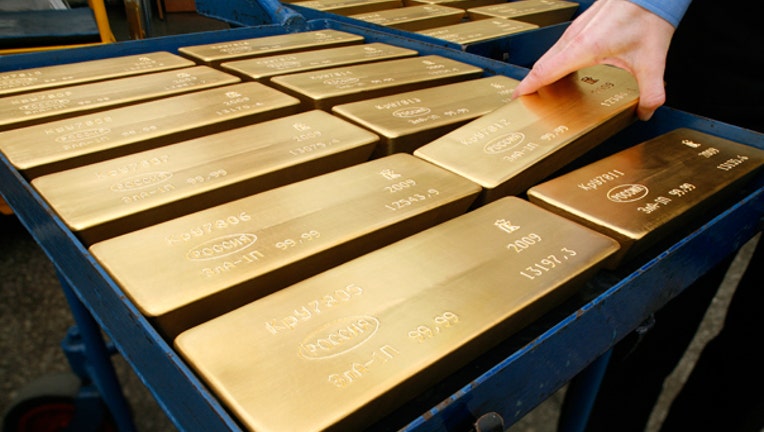 Even though gold has grown in prominence and value during the past four years of economic turbulence, there's still a lingering gap between investors who want to own physical gold and those who actually do.
This divide can largely be chalked up to the pitfalls of owning a precious metal that requires expensive security, insurance and delivery for it to hold its value. Traditional assets like stocks and bonds are just easier to keep in an investor's portfolio.
According to a survey of 1,000 individual investors released this week by Gold Bullion International, 63% of investors would prefer to own a physical asset like gold rather than a non-physical asset like equities or mutual funds.
However, that same poll reveals that just 2% of those surveyed actually own institutional-quality gold.
Difficult to Purchase?
"We know the primary reason is how difficult it is historically to buy physical gold," said Steven Feldman, CEO and co-founder of Gold Bullion International.
Forty-four percent of investors said they didn't know enough about physical gold to invest, 37% felt it was too difficult to purchase and 22% didn't realize buying physical gold was even possible.
Up until the mid-1970s, investors couldn't legally own physical gold or even buy or sell it on electronic exchanges.
"I traded one of the first gold contracts," said George Gero, a precious metals strategist at RBC Capital Markets (NYSE:RY). That early trade took place in December 1974 on the shared trading floor of the New York Mercantile Exchange and Commodity Exchange (COMEX), both of which are now owned by CME Group (NYSE:CME).
Pitfalls Remain
Even though the legal hurdles have been removed, there are still a number of downsides with owning physical gold.
For starters: "Where do you keep it?" said Gero.
He noted that gold buyers often have to go through a cumbersome process of delivery, redelivery and recertification. "All of that is time consuming and expensive for the average person," said Gero.
That's why many investors who want exposure to gold go through popular exchange-traded funds, or ETFs, such as the SPDR Gold Trust (NYSE:GLD) and the iShares Gold Trust (NYSE:IAU).
Safe Haven Asset
"The path of least resistance for the average person who wants to own physical gold is to buy an ETF [that] translates to physical delivery if desired," said Gero.
Investors who bought gold prior to the crash on Wall Street generated very healthy returns. Valued at just under $900 an ounce in April 2008, gold settled as high as $1,888.70 in August 2011 and closed at $1,608 on Wednesday.
The surge in valuation is largely due to gold's unique role as a safe haven hard asset, one that investors worried about the value of paper currency and the reliability of the financial markets turn to during times of stress.
Of course, an investor who only owns gold on paper through an ETF might be out of luck if a calamitous event shuts down major financial markets like the Sept. 11 terrorist attacks did.
New Way to Obtain Physical Gold
That's where Feldman's Gold Bullion International enters the fray, attempting to live in a middle ground of deliverable gold that is easy to store as well as buy and sell.
Based in New York, GBI says it is the first company that specifically allows financial advisors, wealth-management professionals and investors to buy, sell and store gold and other metals like silver and platinum through its technology platform.
In the past, most investment banks would "turn away" an affluent individual seeking to buy physical gold, leaving he or she to be "caught in the morass of online dealers with gigantic markups," said Feldman, a former Goldman Sachs (NYSE:GS) partner.
Unlike dealers, GBI matches buyers and sellers through an auction process and can be integrated technologically with wealth managers.
GBI stores the physical gold in insured vaults in major cities like New York, London and Zurich. The company charges a storage fee that includes audit and insurance and is equivalent to the asset-management fee charged by ETFs. GBI also gives investors the option to deliver it for a nominal fee.
"You own it. You can take delivery of it. You can move it around. You have access to it," said Feldman. "If the market were to close like post-9/11, you can still make a trade and buy and sell it."
Founded in 2009, GBI already has a deal to provide precious metals to one large broker dealer in the U.S. -- reportedly Bank of America's (NYSE:BAC) Merrill Lynch -- and Feldman said the company is in talks with two other large broker dealers and two large custodial banks that he wouldn't identify.