Despite redesign, Camry's reign as top US car in jeopardy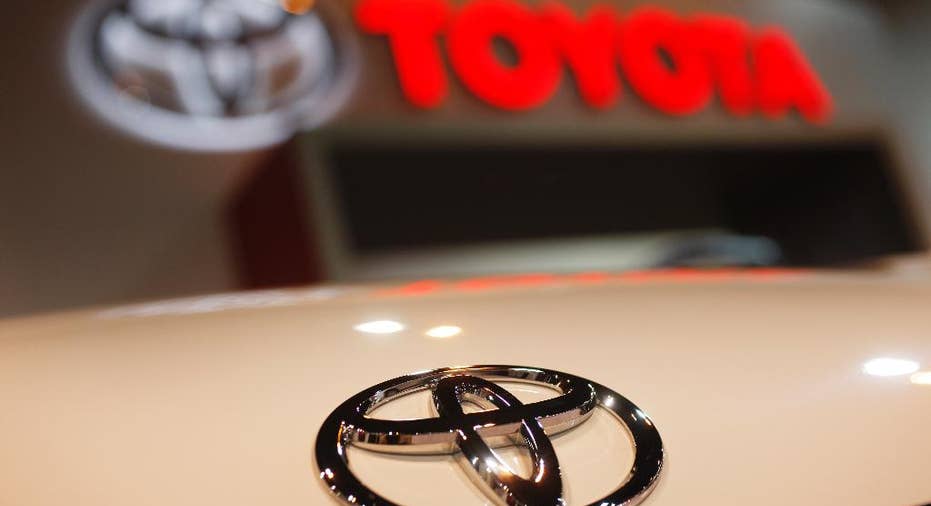 America's favorite car is under attack.
The Toyota Camry has been the nation's top-selling vehicle for 15 years, if you exclude pickup trucks. Now it's in danger of losing its crown, a potential victim of the SUV craze. And even a much-anticipated revamp to be unveiled Monday may not be enough to keep the competition at bay.
Toyota's own RAV4 small SUV and Honda's CR-V have racked up impressive sales gains as buyers shift away from passenger cars toward the higher-sitting and more versatile SUVs. The CR-V, for instance, outsold the Camry an uncharacteristic five months last year.
The Camry, last reworked four years ago, has made a living by being a solidly reliable if dull ride for people who simply want to get from place to place. It's not much fun to drive, and in the past its looks were compared to an appliance by some analysts. Although styling has improved, it's still square-looking when compared to competitors such as the Honda Accord or Chevrolet Malibu.
Toyota promises big changes when it shows off the eighth-generation Camry at Detroit's auto show. Few details have been released, but executives say the 2018 Camry will get a more rounded look. New engines and transmissions are expected with sportier handling.
Dealers have heard this before. Toyota promised big changes with a 2013 model year redesign, but executives conceded they didn't want too much change, fearing that they'd alienate loyal Camry buyers.
Stu Stewart, general manager of his family's Toyota dealership in North Palm Beach, Florida, says close-up pictures of the new car he saw at a recent dealer meeting give him hope that this version will live up to its billing. "I'm excited to see something pretty sporty," he says.
But a sportier look may be too little to help the Camry or any midsize car given the seismic consumer shift to SUVs.
Five years ago, midsize cars made up 15.8 percent of U.S. auto sales, says Tom Libby, an industry analyst with IHS Markit. This year the market share fell more than three percentage points to 12.5. During the same five years, small SUVs rose from 12.7 percent of U.S. sales to 18.7 percent, Libby says.
A Camry with nicer styling, improved engines and reduced weight for better fuel economy will help, but Libby sees no sign of the trend away from cars changing. "That's all they can do," he says of Toyota, adding that the company must be prepared should the market shift back, perhaps if gas prices shoot higher.
The midsize car market is still huge, says Libby. Although sales fell more than 8 percent last year, Americans still bought over 3.2 million of them. Toyota sold more than 400,000 Camrys annually from 2012 to 2015, but sales dropped 9.5 percent to about 389,000 last year, according to Ward's Automotive. By comparison sales of the RAV4 rose almost 12 percent in 2016 to 352,000, while Honda's CR-V posted a 3 percent gain to just over 357,000. If Camry sales this year fall by the same amount as 2016, and the CR-V and RAV4 grow even slightly, both will pass the Camry.
Michael Kranjec, sales manager at Adams Toyota in Lee's Summit, Missouri, near Kansas City, says that in the past, Toyota has discounted the Camry to keep it No. 1. But with the market shift, he doubts that will be enough in the future.
Still, he hopes Toyota will set the Camry apart from competitors, which he says all look alike. "I'm hoping it's waking up some of the designers," he said.