Despite Market's Reaction, BofI Holding, Inc. Really Did Have a Great Quarter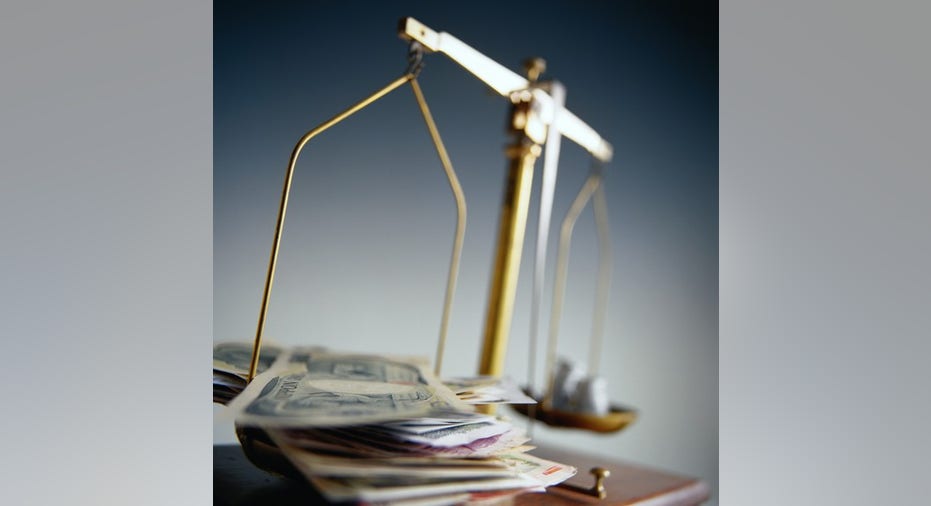 On balance, BofI delivered another excellent quarter. Image source: Getty Images.
WhenBofI Holding, Inc.(NASDAQ: BOFI) reported its first-quarter financial results on October 27, it seemed like another solid performance. Net interest and non-interest income were up 18% and 50.5%, respectively. Earnings per share increased 12.5%. BofI's loan portfolio and total assets increased more than 25%, while the quality of those assets remained very high, with only 0.55% of total assets non-performing.
Combined, the growth in high-quality assets lifted BofI's tangible book value per share to $11.25, up $2.17 per share from one year ago. That's a 24% growth in this key measure of BofI's value over the past year.
However, the market's reaction to its earnings and the call with management seemed to fly in the face of the bank's financial results, sending shares down more than 13%.Needless to say, one of the most difficult and frustrating parts of investing is trying to understand why a stock falls so much when the business results seem to be good. So, what's an investor to do? Knowledge is power, so let's take a deeper look at BofI's results. The more you know about the businesses you own, the easier it can be to ride out the market's short-term volatility.
Key financial results
Income figures in millions. Data source: BofI Holding. YOY = year over year.
A closer look at BofI's performance
BofI delivered solid growth in both income and asset growth:
Loan portfolio grew by $1.32 billion, up 25%; loan originations and purchases were up 5.7% to $1.16 billion.
Deposits increased $1.57 billion, up 33%.
Loan quality remains very high; 1 basis point of net annualized charge-offs to average loans and leases, and total non-performing assets of 0.55% of total assets. Total loan and lease provisions was $1.9 million.
BofI did report that several key operating expenses were growing faster than earnings:
Salaries and related costs increased 36% to $19.4 million.
Professional services increased more than triple to $1.35 million.
Occupancy and equipment increased 40% to $1.28 million.
Data processing and internet increased 69% to $3.2 million.
Advertising and promotional increased 56% to $2.5 million.
Combined, non-interest (operating) expenses were up $10 million, a 43% increase year over year. This big jump is almost all tied to BofI's growth initiatives, including investments in new personnel related to the equipment leasing business it recently acquired, continued investment in growing its partnership with H&R Block, and other key initiatives to continue diversifying its revenue streams. In other words, these are the seeds management is counting on to deliver future growth.
BofI's loan portfolio continues to have a broad margin of safety
Here's a closer look at what BofI's home loan portfolio is comprised of, and some key metrics that give some measure of the relative risk:
$3.69 billion in single-family mortgages. Loan-to-value (LTV) below or equal to 60%: $1.95 billion; 61%-70%: $1.37 billion; 71%-80%: $368.9 million; greater than 80%: $0.2 million.
$1.4 billion of multifamily mortgages. LTV below or equal to 55%: $648.9 million; 56%-65%: $451.6 million; 66%-75%: $283.7 million; 76%-80%: $12.5 million and greater than 80%: $0.0 million.
$136.3 millionof commercial real estate loan balances. LTV less than or equal to 50%:$61.6 million; 51%-60%:$30.2 million; 61%-70%:$38.7 million; and 71%-80%:$5.8 million.
Weighted average LTV of entire real estate loan portfolio of 57%.
What does this tell us? The average BofI loan is on a property with a significant value above the loan. Only 10% of single-family mortgages are for more than 70% of the appraised property value. This should help insulate BofI from loan losses even in the case of foreclosure.
What management had to say about growth initiatives and BofI's performance
CEO Greg Garrabrants, on the company's recent entry into the business equipment leasing business, said:
Here's Garrabrants on the progress BofI has started making in other key growth initiatives:
Looking ahead
BofI continues to deliver solid, profitable growth from a very high-quality loan portfolio. At the same time, management is investing resources to expand BofI's banking business across multiple lending lines, while also developing better tools to offer a more fully integrated banking experience. In the near term, this will likely mean operating expenses will continue to grow faster than earnings. But if these investments work out how management expects, they should help BofI continue delivering market-beating results for the long run.
Will those positive results ever lift BofI's stock? Benjamin Graham once said the stock market is a voting machine in the short term and a weighing machine in the long term. If BofI continues delivering strong growth, the market will catch on. Just don't ask me when.
A secret billion-dollar stock opportunity The world's biggest tech company forgot to show you something, but a few Wall Street analysts and the Fool didn't miss a beat: There's a small company that's powering their brand-new gadgets and the coming revolution in technology. And we think its stock price has nearly unlimited room to run for early, in-the-know investors! To be one of them, just click here.
Jason Hall owns shares of BofI Holding. Jason Hall has the following options: long January 2017 $22.5 calls on BofI Holding. The Motley Fool owns shares of and recommends BofI Holding. Try any of our Foolish newsletter services free for 30 days. We Fools may not all hold the same opinions, but we all believe that considering a diverse range of insights makes us better investors. The Motley Fool has a disclosure policy.