Dems want to scrap tax cut for rich to fund teachers' raises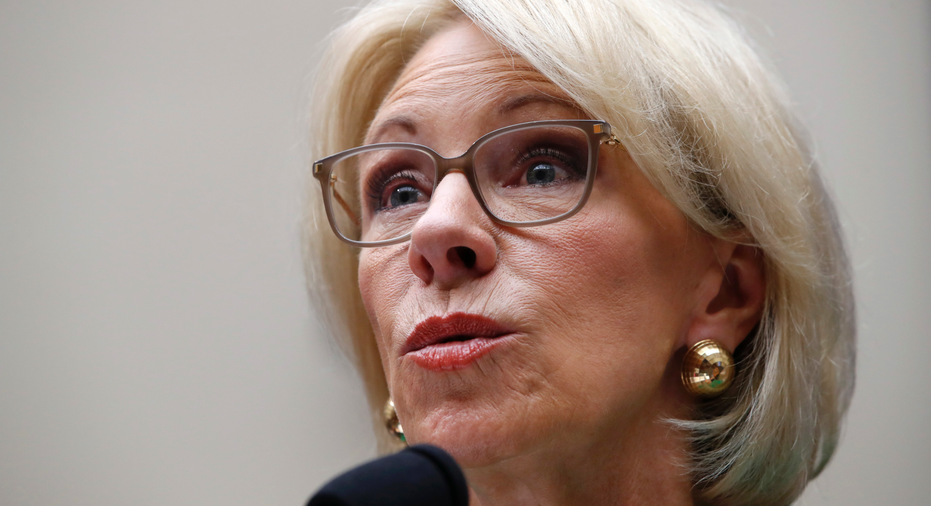 Responding to teacher walkouts across the country, congressional Democrats on Tuesday proposed raising teachers' salaries by canceling the tax cut for the nation's top 1 percent of earners.
The Republican-controlled Congress was unlikely to support the idea of giving states and school districts $50 billion over a decade to fund the teacher raises at the expense of dismantling the hard-won tax bill.
But the proposal gives Democrats an issue they can use ahead of the November midterm elections. Teachers have won widespread support, even in conservative areas, as they complain about low pay.
At a congressional hearing Tuesday, Education Secretary Betsy DeVos agreed that teachers are underpaid, but offered few concrete suggestions to boost their income.
"Teachers of America, we Democrats hear you loud and clear," Senate Minority Leader Chuck Schumer said at a news conference. "Put simply, instead of giving a tax cut to the richest of Americans, we should give a pay raise to teachers in this country who our students depend on to succeed."
Lily Eskelsen Garcia, the head of the National Education Association, the largest teachers' union, said many teachers were forced to work several jobs in order to make ends meet.
"We are here to serve America's children and we also want to be able to raise our own families," she said.
DeVos told the House Committee on Education and Workforce, "I think they should be better compensated and I think they should be treated as professionals."
But she defended budget cuts that affect teacher training and support programs, saying, "Tough decisions were made as to where to recommend resources be focused." She also called for "flexibilities in other funding streams," but offered no specific details.
___________
Associated Press writer Laurie Kellman contributed to this report.