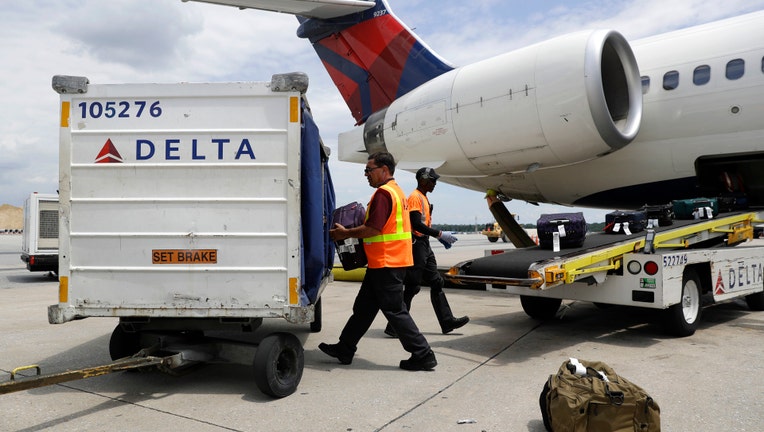 Delta Air Lines Inc. Chief Executive Ed Bastian on Thursday sounded an optimistic note for 2017 earnings and said he expects to meet soon with the company's newest and biggest investor, billionaire Warren Buffett.
Two months ago Delta announced last year's record-breaking performance, but noted that higher fuel prices and wage costs could weigh on margins during the March quarter before they expand again in the second half of the year.
"The numbers are sound ... we are on a good trajectory," Bastian said, forecasting that the company's full year pre-tax income could be around $6 billion, roughly matching last year's number. The company paid out $1.1 billion to employees in profit sharing in February and expects to see a further reduction in its debt load.
Speaking at the Boston College Chief Executives Club lunch, Bastian talked about the company's roughly 180 million customers, its 80,000 employees and perhaps most notably, its biggest shareholder. "The fact that Buffett signed on is a pretty good indication that this time is different," Bastian said, expressing confidence that the consolidated industry is now stronger after a number of companies went through bankruptcy.
Buffett extended a vote of confidence to the airline industry, which he once called a "death trap for investors," in regulatory filings in February showing his Berkshire Hathaway raised its stake in American Airlines, Delta and United Continental Holding Group and added a new position in Southwest Airlines during the fourth quarter.
Even though Buffett, whose personal net worth is estimated at $78.5 billion by Forbes, recently said that he has not flown on a commercial airline in years, he has $3 billion invested in Delta. Bastian and Buffett have corresponded but not met. "He invited me to meet ...we'll be meeting soon," he said.
Bastian met recently with President Donald Trump and said that safety has to be a primary concern, noting Trump has said he supports privatizing the country's air traffic control system.
(Reporting by Svea Herbst-Bayliss; Editing by Dan Grebler)