Delta posts smaller-than-expected fall in passenger unit revenue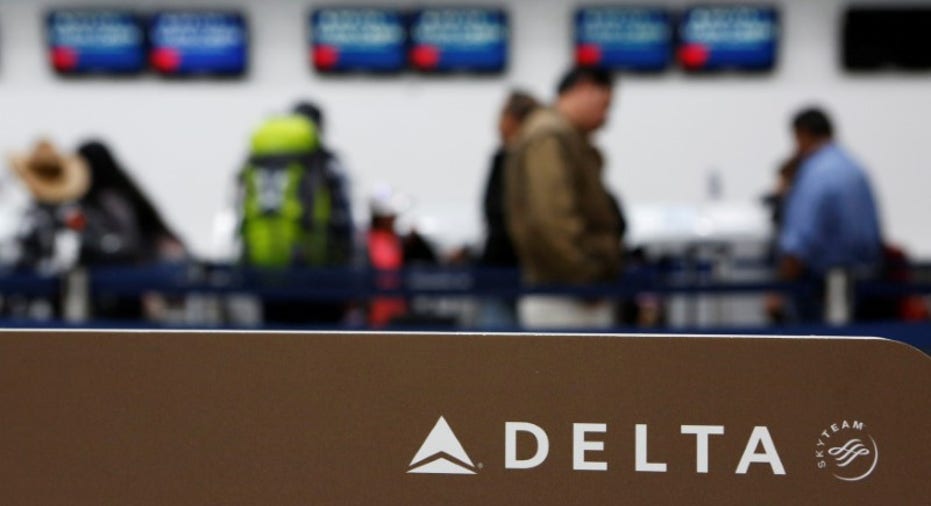 Delta Air Lines Inc reported a smaller-than-expected drop in consolidated passenger unit revenue for September and maintained its operating margin forecast for the quarter despite suffering a system outage in August.
Delta's shares were up 3.5 percent at $40.38 in early trading on Tuesday.
The company, the second-largest U.S. airline by passenger traffic, reported a 3 percent decline in consolidated passenger unit revenue. This was smaller than the 7 percent decline it had estimated earlier.
Delta said the fall in September was due to a supply-demand imbalance on transatlantic routes and headwinds from prior-year yen hedge gains.
The Atlanta-based company also said it still expected operating margins of 18-19 percent for the quarter, which includes a 1.5 percent impact from the August outage.
Delta canceled hundreds of flights and delayed many others in August after an outage hit its computer systems, grounding planes and stranding passengers at airports worldwide.
Up to Monday's close Delta's stock had fallen about 21 percent this year.
Alaska Air Group Inc , which also provided operational results for September, reported a 7.4 percent increase in traffic on a 4.2 percent increase in capacity.
Alaska Air's stock was up 3.1 percent at $69.17.
(Reporting by Shalom Aarons in Bengaluru; Editing by Martina D'Couto)