Delta, Macy's & American Express Use Dividends to Combat Poor Stock Returns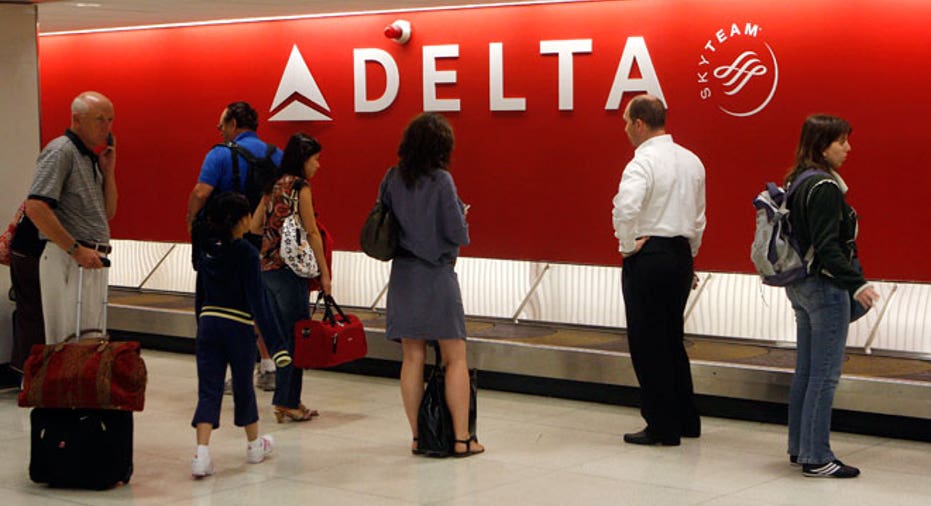 Delta (NYSE:DAL), Macy's (NYSE:M) and American Express (NYSE:AXP) all boosted dividends this week. But that's not the only thing they have in common, they also share poor performing stock prices.
American Express American Express shares, down 15%, are the worst performer in the Dow Jones Industrial Average this year. Yet on Tuesday the company boosted its quarterly dividend 12% to $0.29. Additionally the card-services company announced a $150 million stock buyback plan. AmEx has been reeling after parting ways with long-time merchant partner Costco (NYSE:COST) after 16 years. CEO Ken Chenault told investors on a February call the divorce would have a "negative impact on earnings and revenue growth in 2015 and 2016." Earlier this month Sanford Bernstein upgraded the stock to a buy and see shares reaching $95.
Delta Delta shares are down 6% this year despite lower oil prices. Still the company is optimistic about the future. Wednesday the carrier boosted its dividend by 50% to $0.135 which is being accompanied by a $5 billion buyback plan. Daniel Carp, chairman of Delta's Board of Directors, said in a statement the move reflects confidence in "Delta's ability to sustain and improve upon its strong financial performance." Returning capital to shareholders comes after the carrier reported passenger revenue per seat mile, a key growth metric, fell 3.5% in April impacted by foreign exchange pressures and lower surcharges in international markets. Today UBS, which rates the stock a buy, boosted its price target to $62.
Macy's Shares of the retailer, which also owns Bloomingdale's, are little changed for the year trailing the broader U.S. averages. Wednesday the company boosted its quarterly dividend 15% to $0.36 and also added $1.5 billion to its stock buyback plan. This as it posted weaker than expected 1Q results. Terry Lundgren, Macy's chairman and CEO, blamed the miss on a "confluence of factors" including a drop in international tourism and a long cold winter. The team at Sterne Agee doesn't expect any near-term improvement; today the firm cut its price target on the stock to $61.