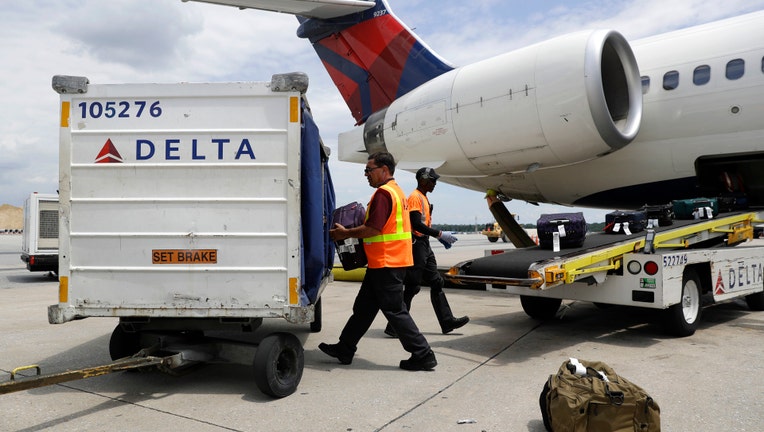 Delta Air Lines on Wednesday said the revenue environment was improving as it reported a dip in quarterly profit after hurricanes disrupted its network.
The Atlanta-based airline opened the reporting season for what is traditionally the industry's busiest and most profitable quarter, but one that this year has been hit by multiple weather disruptions and an outbreak of fare wars that are expected to depress earnings.
Delta said profits dipped to $1.18 billion in the quarter to Sept. 30 from $1.26 billion a year earlier but forecast its keenly watched average passenger revenue would rise by 2% to 4% in the fourth quarter. Earnings per share slipped to $1.64 from $1.69, but the $1.57 adjusted figure was ahead of the $1.54 consensus among analysts polled by Thomson Reuters.
U.S. airline shares fell sharply during the summer as efforts to boost fares and profits faltered because of intensifying competition on some of the busiest domestic routes from ultra low-cost carriers such as Spirit Airlines.
Delta's average passenger revenue climbed 3.6% in the quarter compared with a year earlier, continuing a positive trajectory that is expected to continue through the end of the year.
American and United Continental Holdings this week raised their own guidance for average passenger revenue for the third quarter, sparking a rally in airline stocks.
While investors' focus has been on airlines' revenue outlook, Delta executives are also expected to be questioned on a coming analyst call about any potential fallout from the brewing trade spat between the U.S. and Canada triggered by Delta's order for 75 CSeries jets from Bombardier.
U.S. trade officials have outlined plans for tariffs that would potentially quadruple the price of the planes after upholding a complaint from Boeing that Bombardier benefited from unfair government subsidies.
Delta, which is due to take the first of the planes next spring, has called for the case to be dropped, arguing that Boeing wasn't harmed as it didn't offer a competing jet.
Write to Doug Cameron at doug.cameron@wsj.com