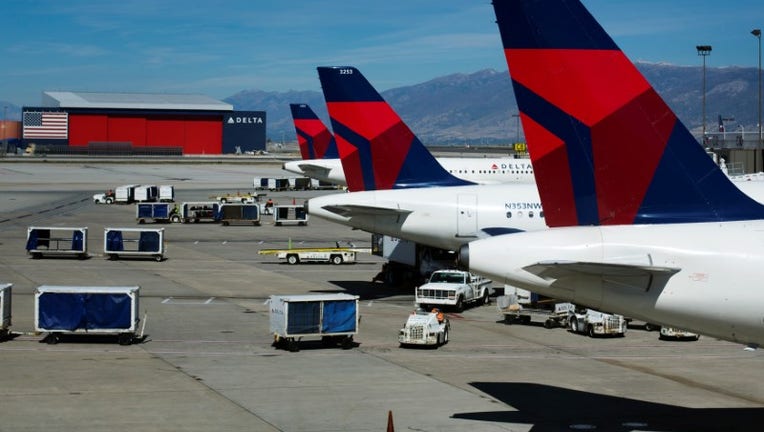 Flight delays and cancellations at Delta Air Lines stretched into a second day after computer problems Sunday evening led to widespread disruptions before the No. 2 U.S. airline lifted a freeze on departures.
Delta Air Lines Monday said about 80 flights would be canceled and that the number could rise. The carrier had to scratch about 170 flights the day before.
Only 109 people out of 325,000 were detained and held for questioning. Big problems at airports were caused by Delta computer outage,.....

— Donald J. Trump (@realDonaldTrump) January 30, 2017
Some U.S.-bound Delta flights from Europe on Monday would be delayed as a spillover from the disruption in the U.S., the airline said. No trans-Atlantic flights have been canceled.
The problems blacked out airport passenger screens, forced agents to check in passengers manually and left some arriving aircraft stuck on the tarmac for hours, according to passenger reports.
Delta said its essential IT system failed at 6:30 p.m. EST Sunday. It took until shortly after midnight to restore all services to normal.
The Federal Aviation Administration earlier said the No. 2 U.S. airline asked it to freeze departures for several hours at six airports: its big hubs in Atlanta, Minneapolis and Detroit, as well as John F. Kennedy International and LaGuardia airports in New York and Los Angeles International Airport. The so-called ground stop was later lifted.
The agency had earlier cited "automation" problems affecting Delta's domestic flights and those flown by regional partner airlines, though not international services. The FAA said domestic flights with aircraft-weight information were able to depart.
More from FOXBusiness.com...
Delta Chief Executive Officer Ed Bastian in a statement called the disruption "not acceptable" as he apologized to customers. The airline offered flexibility for making changes to travel plans.
FlightAware, an aircraft-tracking site, listed more than 300 delays and cancellations of mainline Delta flights. Airport websites showed some delays exceeding three hours.
A week ago United Continental Holdings was forced to suspend flights for hours over problems with a system that sends information, including aircraft-weight calculations, to pilots in the cockpit.
Delta last year suffered an electrical problem at its Atlanta headquarters that led to more than 2,000 flight cancellations and affected passengers globally. It took the airline days to recover.
Delta has the best on-time performance record among major U.S. carriers, though last summer it was forced to cancel hundreds of flights after a power outage cascaded through its systems.
Write to Doug Cameron at doug.cameron@wsj.com