Delta and Korean Air rekindle a partnership grown frosty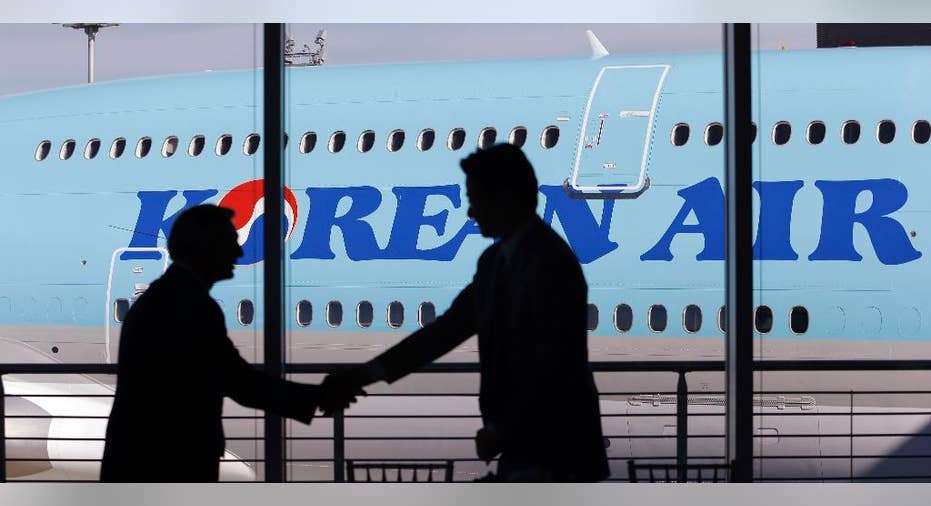 Delta Air Lines and Korean Air are taking steps to mend a chilly relationship, announcing an expansion of their partnership Wednesday where each airline can sell tickets on some of each other's flights.
Delta will also launch a new non-stop flight from its hometown of Atlanta to Seoul Incheon International Airport in June.
The two carriers were founding members of the SkyTeam alliance in 2000. But that relationship started to fray after Delta reportedly pushed for — and Korean rejected — a joint venture agreement across the Pacific Ocean. In such a deal, airlines share revenue and work together on pricing for a set of flights. (United Airlines has a joint venture with Japanese carrier All Nippon Airways and American Airlines has such a partnership with Japan Airlines.)
Since then, Delta has made Korean a weaker partner than other SkyTeam members such as Air France and KLM. It became harder for Delta fliers to earn miles on Korean and each airline made it harder to sell flights on the other's carrier — something Wednesday's announcement reverses.
Delta also started to look elsewhere for its Asian expansion. For instance, last summer, Delta purchased a 3.55 percent stake in China Eastern and started to talk about connecting passengers through its Shanghai hub.
Since that time, Delta has a new CEO, Ed Bastian, and has been shifting its Asia strategy again. Just last month, it eliminated several more routes to Tokyo's Narita International Airport, a sign that it is starting to dismantle that hub.
Delta still talks about its partnership with China Eastern, but a renewed agreement with Korean could provide its passengers with quicker access to secondary cities within Asia and let them avoid China's notorious air traffic delays.
Representatives for both airlines downplayed tensions Wednesday, saying the agreement simply enhances the partnership. Korean will now be able to sell tickets on 115 of Delta's routes within the U.S. and Canada, through a process known as codesharing. Delta will be able to sell tickets directly for 32 Korean Air destinations beyond Seoul including Taipei, Osaka, Singapore, Nagoya and Okinawa.
__
Follow Scott Mayerowitz at twitter.com/GlobeTrotScott. His work can be found at http://bigstory.ap.org/content/scott-mayerowitz.