Delta Air Misses Fourth-Quarter Expectations But Sees Better Margin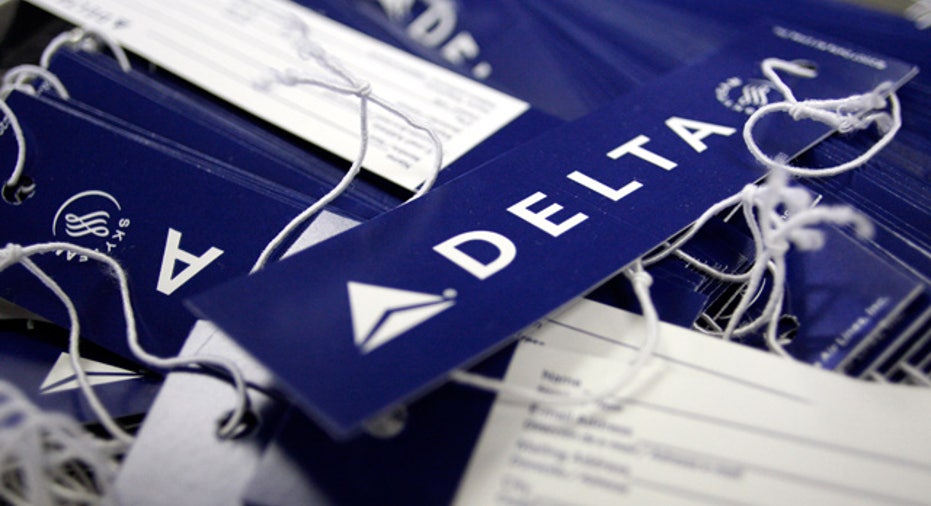 Delta Air Lines Inc reported fourth-quarter profit slightly below analysts' estimates on Tuesday but forecast a higher profit margin as cheap fuel continues to help its bottom line.
Delta said its operating margin will be between 18 percent and 20 percent in the first quarter, up some 10 points from a year ago thanks to a 50-percent drop in fuel prices and capacity cuts to match weaker demand.
Fuel is typically an airline's largest variable expense. Delta's fuel savings will exceed $1.5 billion in the first quarter, JPMorgan analyst Jamie Baker said in a research note.
Shares rose more than 2 percent on the news, despite Delta reporting an adjusted profit of $926 million, or $1.18 per share, just short of analysts' average estimate of about $928 million for the fourth quarter, according to Thomson Reuters I/B/E/S.
The margin guidance appeared to outweigh investor concerns about lower unit revenue in 2016. For months, a strong dollar has lowered the value of U.S. airlines' foreign sales in dollar terms, and the November attacks in Paris shook traveler demand.
Delta, the third-largest U.S. airline by capacity, expects passenger unit revenue, which compares ticket sales to flight capacity, to drop between 2.5 percent and 4.5 percent in the first quarter.
The decline is "better than many had feared," UBS analyst Darryl Genovesi said in a research note. In the fourth quarter, the measure fell 1.6 percent.
Delta is poised to benefit from strong demand for U.S. domestic travel, according to Sterne Agee CRT analyst Adam Hackel. It has a limited number of flights to Dallas and Chicago, where competition between other top airlines and smaller, low-cost rivals has pushed down prices.
Delta is focusing "our commercial efforts on those areas of the business with the best opportunity such as the domestic marketplace, while reducing our exposure in some weaker international regions," its president, Ed Bastian, said in a news release.
Delta's net income of $980 million in the fourth quarter of 2015 compared to a paper loss of $712 million a year earlier, which accounted for the value of its unsettled fuel hedge contracts dropping by $1.2 billion.
The airline said that in the quarter just ended, it lost $336 million from settled hedges, financial instruments that protected against rising oil prices but required a payout when prices fell.
The price of benchmark U.S. crude declined nearly 20 percent during the fourth quarter.
(Reporting By Jeffrey Dastin in New York; Editing by Chizu Nomiyama and Frances Kerry)