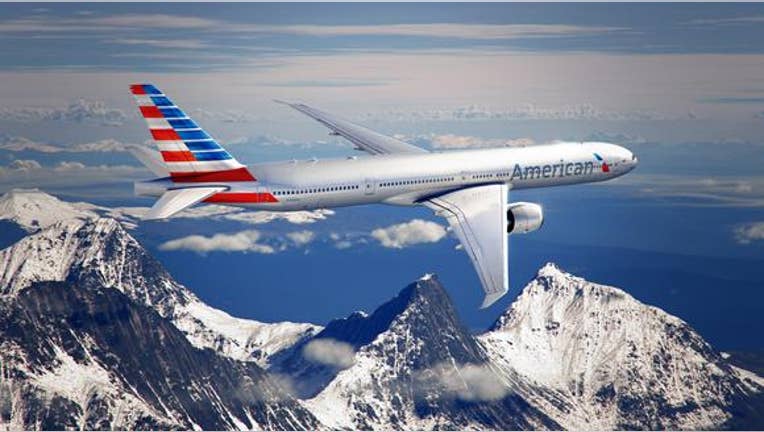 The three global U.S. airlines all faced significant revenue pressure in 2015. Unit revenue declined at Delta Air Lines , American Airlines , and United Continental due to a combination of the strong dollar, falling fuel surcharges on some international routes, and rising low-cost competition in the U.S.
U.S. airlines experienced big unit revenue declines in 2015. Photo: American Airlines
Delta, American, and United all hope to stabilize their unit revenue in 2016. However, Delta Air Lines has been by far the most proactive in making targeted capacity cuts to support a revenue recovery. These efforts are starting to pay off in a big way.
Unit revenue slipsAs Delta's unit revenue performance deteriorated during the first half of 2015, the company implemented significant cuts to its fall schedule, particularly for international routes. It set a goal of returning to flat or positive unit revenue growth by the end of the year.
However, Delta admitted in October that it would miss this target. At that time, it projected a still substantial 2.5%-4.5% decline in passenger unit revenue for Q4. On the other hand, this was better than the guidance provided by its peers. American Airlines estimated that passenger unit revenue would decline by 5%-7%, while United Continental forecast a 4%-6% drop.
Returning to consistent outperformanceFrom today's perspective, it seems that Delta was extremely conservative with its Q4 guidance. Following the disappointment of missing its year-end target, Delta has returned to its previous trend of consistent outperformance.
First, Delta announced in early December that it expected to reach the upper end of its unit revenue guidance, following strong unit revenue results in October and November. At its investor day later in the month, Delta raised its guidance again, calling for a passenger unit revenue decline of only 2%.
Delta has steadily raised its unit revenue guidance in the last month or so. Photo: The Motley Fool
Finally, on Tuesday, Delta raised its fourth quarter unit revenue guidance for a third time. It now expects to report a 1.5% passenger unit revenue decline. Based on the company's recent trend of issuing relatively conservative guidance, it seems likely that Delta will reach the high end of its operating margin guidance range (17.5%).
Year-over-year unit revenue comparisons will get easier in 2016. As a result, Delta's stronger-than-expected Q4 revenue performance bodes well for the company's ability to return to unit revenue growth by the middle of this year.
Good news for American Airlines and United Continental?Delta's strengthening unit revenue trajectory could be good news for its rivals. Some of Delta's performance improvements have been driven by its own actions to align capacity with demand. But to the extent that Delta has benefited from improving macro trends, American Airlines and United Continental also stand to gain.
One hopeful sign emerged this week, as Delta Air Lines implemented a broad fare increase and other major airlines matched its move. This marks an important shift from the stiff price competition that occurred throughout 2015.
That said, as of early December, American Airlines was reiterating its guidance for a 5%-7% unit revenue decline in Q4. United Continental has not updated its guidance, either.
Looking for a bounce in 2016Investors may have to wait for the major airlines' fourth-quarter earnings reports later this month to get more clarity on the outlook for unit revenue during 2016. Based on the information currently available, though, it looks like investors' concerns about declining unit revenue at the major airlines are overblown.
All three major airline stocks trade for significantly less than 10 times forward earnings. As unit revenue stabilizes and then returns to growth at Delta, American, and United during 2016, their share prices could rocket higher.
The article Delta Air Lines Inc.'s Revenue Recovery Strengthens originally appeared on Fool.com.
Adam Levine-Weinberg owns shares of United Continental Holdings, and is long January 2017 $40 calls on Delta Air Lines and long January 2017 $30 calls on American Airlines Group. The Motley Fool is long January 2017 $35 calls on American Airlines Group. Try any of our Foolish newsletter services free for 30 days. We Fools may not all hold the same opinions, but we all believe that considering a diverse range of insights makes us better investors. The Motley Fool has a disclosure policy.
Copyright 1995 - 2016 The Motley Fool, LLC. All rights reserved. The Motley Fool has a disclosure policy.