Delta Air Lines, Inc. Hits Another Speed Bump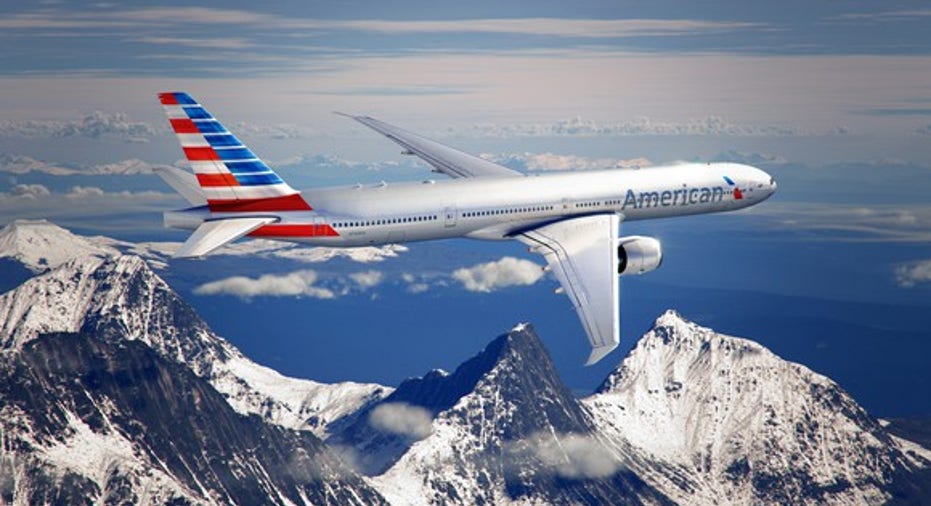 In recent years, Delta Air Lines (NYSE: DAL) has been by far the most profitable of the three big U.S. legacy carriers. It achieved this position mainly through savvy route planning and operational reliability. Together, these factors helped Delta earn a unit revenue premium over competitors like American Airlines (NASDAQ: AAL).
However, about a year ago, Delta's unit revenue trends started to lag those of American. On Monday, Delta Air Lines revealed another setback. For Q1, passenger revenue per available seat mile (PRASM) will be at the bottom of its previous guidance range, and operating margin will fall short of the company's original forecast.
A slow unit revenue recovery
For most of the last two years, Delta Air Lines' management projected that the carrier would outpace its competitors with a quick return to unit revenue growth. Yet for much of that period, Delta was expanding its capacity way too fast to allow a unit revenue recovery.
Delta Air Lines grew its domestic capacity significantly last year. Image source: Delta Air Lines.
Delta Air Lines finally reined in its growth during Q4, increasing its capacity just 0.9% year over year, compared to 2.4% growth through the first nine months of 2016. This helped it mitigate its unit revenue slide. PRASM fell 2.7% last quarter, compared to a 5.5% decline in the first nine months of the year.
That said, American Airlines already returned to unit revenue growth last quarter. Revenue per available seat mile rose 1.3% in the fourth quarter, and American Airlines expects even faster growth in this metric during Q1. Delta still has plenty of work to do if it wants to maintain its profitability edge over American.
Another momentum shift
At Delta Air Lines' investor day last December, company president Glen Hauenstein forecast that PRASM would be roughly flat in Q1. By the time Delta provided its official guidance for the quarter in mid-January, management had even more bullish expectations, calling for a 0%-2% PRASM gain this quarter.
Unfortunately, demand has softened recently. Delta has reported a 2.5% PRASM decline for January and a relatively flat PRASM performance for the month of February. This isn't consistent with the high end of Delta's unit revenue guidance.
Thus, it was not very surprising to see Delta Air Lines reduce its unit revenue forecast this week. The company is now back to projecting roughly flat PRASM for the first quarter. Because of this reduced unit revenue forecast -- along with slightly higher than expected fuel prices -- Delta now expects its operating margin to decline to 10%-11% in Q1, compared to its original forecast of an 11%-13% operating margin.
Glass half-empty, or glass half-full?
American Airlines seems certain to outpace Delta's unit revenue growth by a wide margin once again this quarter. It's also disappointing that demand hasn't improved as quickly as Delta had expected back in January.
That said, this may just be a dour, glass half-empty view of Delta Air Lines' current situation. On the bright side, Delta's strong operating margin -- which equates to a high-single-digit pre-tax margin -- will easily outpace American Airlines' projected Q1 adjusted pre-tax margin of 3%-5%.
Despite its strong unit revenue trend, American Airlines has a lower profit margin than Delta. Image source: American Airlines.
Furthermore, given that Delta's PRASM declined 2.5% in January and was flat in February, the company will need to produce a 2%-3% PRASM increase this month to reach its new unit revenue target. In other words, while it took a little longer than expected, unit revenue is starting to grow again.
Lastly, Delta Air Lines expects its unit revenue trend to continue improving over the course of 2017. Meanwhile, cost pressure will start to recede. This puts it in position to return to EPS growth in the second half of the year.
Delta's unit revenue recovery is still moving more slowly than management or investors would like. Nevertheless, the company is making gradual progress. If unit revenue continues to move in the right direction during the next few quarters, Delta Air Lines shares may finally gain some momentum after more than two years of stagnation.
10 stocks we like better than Delta Air LinesWhen investing geniuses David and Tom Gardner have a stock tip, it can pay to listen. After all, the newsletter they have run for over a decade, Motley Fool Stock Advisor, has tripled the market.*
David and Tom just revealed what they believe are the 10 best stocks for investors to buy right now...and Delta Air Lines wasn't one of them! That's right -- they think these 10 stocks are even better buys.
Click here to learn about these picks!
*Stock Advisor returns as of February 6, 2017.
Adam Levine-Weinberg owns shares of Delta Air Lines. The Motley Fool has no position in any of the stocks mentioned. The Motley Fool has a disclosure policy.