Deere's first-quarter earnings beat expectations, despite tax-related charges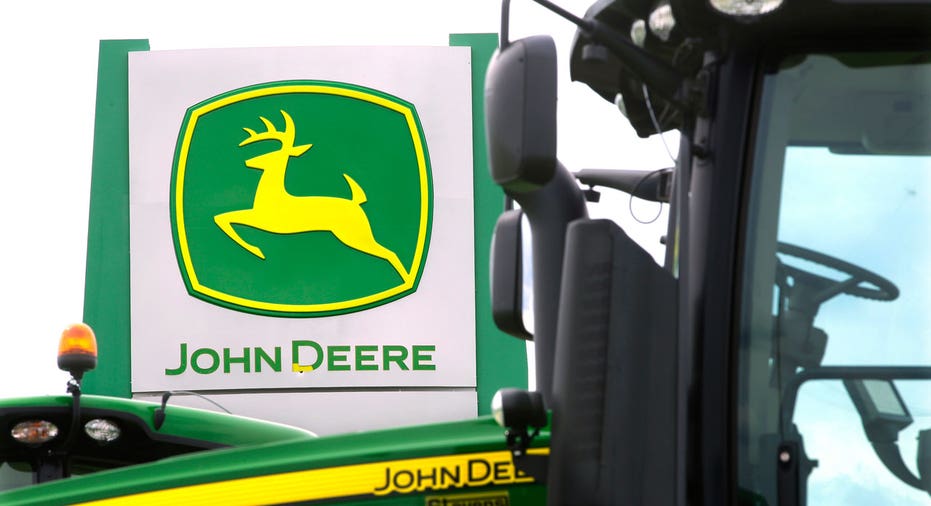 MOLINE, Ill. (AP) — Deere swung to a loss in its first quarter, weighed down by charges tied to the U.S. tax overhaul, but it easily beat Wall Street expectations when those extraordinary costs are removed.
The Moline, Illinois, company also boosted its 2018 outlook, citing improving market conditions.
For the period ended Jan. 28, Deere lost $535.1 million, or $1.66 per share. A year earlier it earned $199 million, or 62 cents per share.
Earnings, adjusted for charges and other items, were $1.31 per share, much better than the $1.16 analysts were looking for, according to a survey by Zacks Investment Research.
Deere & Co.'s revenue increased to $6.91 billion from $5.63 billion. Its adjusted revenue totaled $5.97 billion, which was below the $6.4 billion in revenue that analysts surveyed by Zacks expected.
Chairman and CEO Samuel Allen said in printed release that there was more demand for Deere's products as conditions improved in key markets. Sales were moderated by bottlenecks in the supply chain and logistical delays in shipping products to dealers.
Deere now anticipates a 2018 adjusted profit of about $2.85 billion, with revenue rising approximately 25 percent. Its prior forecast was for net income of about $2.6 billion, with revenue up approximately 19 percent.
Shares rose slightly in premarket trading Friday.