Deere's 2Q profit up 49 percent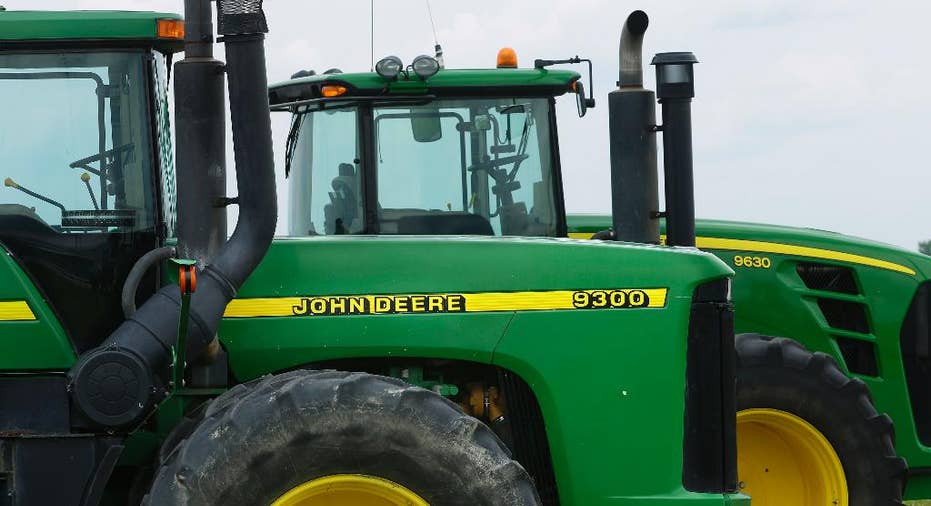 U.S. tractor maker Deere & Co (DE.N) reported a 49.4 percent jump in second-quarter profit on Friday, beating analyst estimates, as market conditions improved and boosted sales of its farm and construction equipment.
The Moline, Illinois-based company said net income attributable to the company rose to $1.21 billion, or $3.67 per share, in the quarter ended April 29, from $808.5 million, or $2.50 per share, a year earlier.
Analysts polled by Thomson Reuters on average had expected earnings of $3.31 per share on revenue of $9.786 billion.
Deere now expects full-year net income to be about $2.3 billion, compared with $2.1 billion projected earlier. Net sales and revenues for the year are expected to jump about 26 percent from the previous year.
Profits were boosted by a favorable net adjustment to provisional income taxes of $174 million. Without the adjustment, net income was $1.03 billion, or $3.14 per share.
Revenue for the quarter was $10.7 billion, up 29 percent from a year ago. Equipment sales rose 34.3 percent to $9.7 billion.
"Farm machinery sales in both North and South America are making solid gains and construction equipment sales are continuing to move sharply higher," Chief Executive Samuel Allen said in a statement.
The company, however, said it was facing higher raw-material and freight costs.
It forecast a 30 percent annual increase in equipment sales for fiscal 2018 and a 35 percent year-on-year jump in the third quarter.
Reporting by Rajesh Kumar Singh; Editing by Bernadette Baum