Deere tops 4Q estimates, sees strong earnings in 2018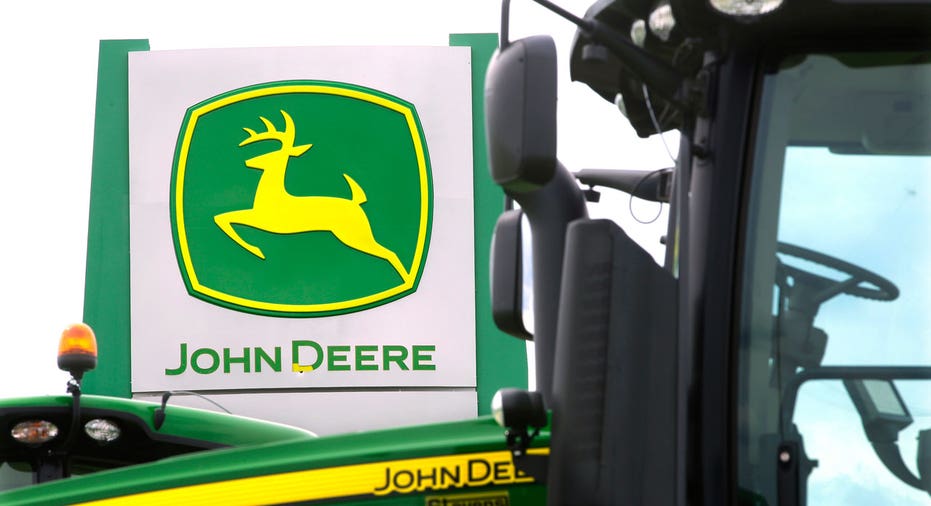 Nov 22 (Reuters) - U.S. tractor maker Deere & Co on Wednesday forecast strong earnings for the coming fiscal year, while reporting fourth-quarter results ahead of Wall Street estimates, as it benefits from improving demand for farm machinery.
Shares of the Moline, Illinois company known for its trademark green tractors rose 5 percent in premarket trading and were on track to open at a record high.
Deere forecast net sales for fiscal 2018 to rise about 19 percent - translating to sales of $35.39 billion - and earnings to rise to about $2.6 billion.
Analysts on average were expecting fiscal 2018 net sales of $28.06 billion and earnings of $2.3 billion, according to Thomson Reuters I/B/E/S.
Deere said equipment net sales in the United States and Canada rose 23 percent in the fourth quarter ended Oct. 29, while sales in other markets jumped 30 percent.
"We saw higher overall demand for our products with farm machinery sales in South America making especially strong gains and construction equipment sales rising sharply," Deere Chief Executive Samuel Allen said in a statement.
Deere said net income attributable to the company rose 79 percent to $510.3 million or $1.57 per share in the fourth quarter, while total net sales rose 25.5 percent to $7.09 billion.
Analysts had expected fourth-quarter earnings of $1.47 per share and sales of $6.99 billion.
(Reporting by Rajesh Kumar Singh and Sanjana Shivdas; editing by Sai Sachin Ravikumar)