Deere Reports Sales Decline, Cuts Full-Year View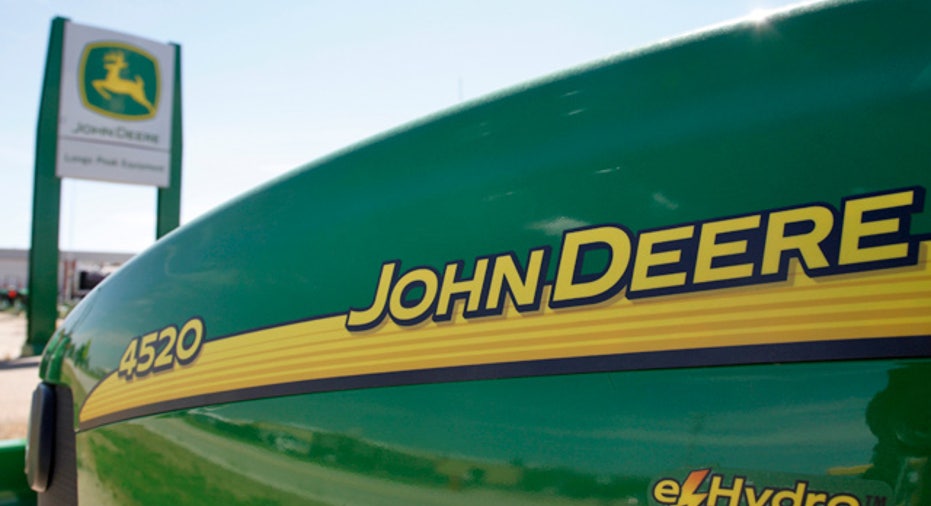 Deere & Co., the world's biggest seller of tractors and harvesting combines, pulled in its forecast for the year as the company continues to struggle with slumping farming and equipment markets.
Sales fell 13%, worse than the 11% decline Deere had predicted. Shares in the company, down 12% over the past 12 months through Thursday's close, slipped 2% in premarket trading.
As the downturn in the global farm-machinery market stretches on, the Moline, Ill. company's results have been hit. After a long stretch of elevated machinery sales powered by rising farm commodity prices and tax breaks on machinery investments, equipment sales have sunk as the global economy slows, crop prices drop and the dollar pressures revenue.
The latest quarter's results reflect the continuing impact of that downturn, said Chief Executive Samuel Allen, who also pointed to weakness in construction equipment markets.
Deere signaled the rout would be worse than it previously expected, saying Friday that it now expects sales this year to drop 10%. Late last year, the company projected a 7% sales decline in 2016. Deere also pushed down its earnings forecast, now estimating $1.3 billion in net income versus its previous expectation of $1.4 billion.
In the fourth quarter, total revenue dropped as sales in its agriculture and turf segment--which makes up two-thirds of the top line--slid 12%. Deere pointed to lower shipment volumes in addition to the strong dollar, which makes its equipment more expensive abroad. Deere's construction and forestry segment also posted a double-digit sales decline.
In all for the quarter, Deere reported a profit of $254.4 million, or 80 cents a share, down from $386.8 million, or $1.12 a share, a year earlier. Revenue fell to $5.53 billion from $6.38 billion. Analysts projected 70 cents in adjusted earnings per share and $4.94 billion in revenue, according to Thomson Reuters.
Write to Lisa Beilfuss at lisa.beilfuss@wsj.com