Deere Posts Lower 2Q Results, Cuts Profit Outlook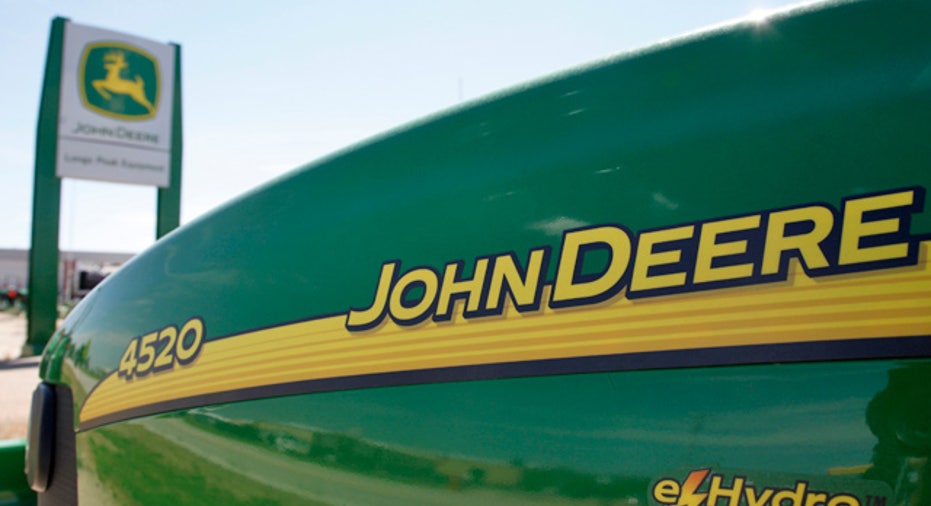 Deere & Co cut its profit outlook and reported a decline in quarterly earnings on Friday as a global farm recession and weak construction equipment markets led to lower sales of the company's machinery.
Deere reduced its fiscal-year forecast for net income to $1.2 billion from $1.3 billion, and its shares dipped 0.3 percent to $81.99 in premarket trading.
The company also forecast a fiscal-year sales decline of 9 percent, less steep than the 10 percent it had previously expected.
Net income attributable to Deere fell to $495.4 million, or $1.56 per share, in the second quarter ended on April 30 from $690.5 million, or $2.03 per share, a year earlier.
Global net sales and revenue decreased by 4 percent to $7.88 billion.
Equipment sales in the United States and Canada fell 6 percent, while international sales decreased by 1 percent.
(Reporting by Meredith Davis; Editing by Lisa Von Ahn)