Deere Lifts Profit Outlook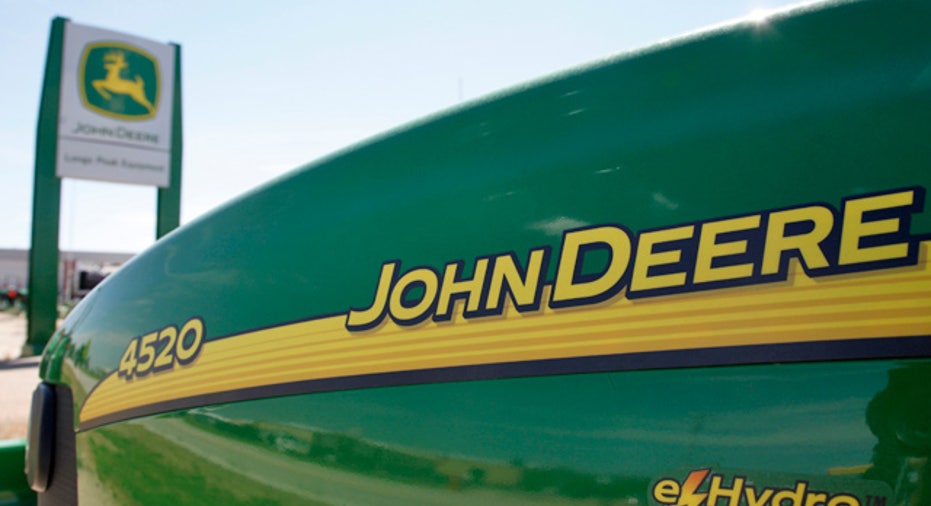 Deere & Co. said profit and sales fell again in its third quarter as global markets for farm and construction equipment remain weak.
Still, the company boosted its full-year earnings forecast after posting a surprise increase in per-share profit, and the sales decline wasn't as bad as Wall Street expected. Shares rose 2.2% in light premarket trading.
Deere was helped by higher prices and lower production costs during the quarter. Overall costs and expenses fell 12% in the period, and the company's gross margin expanded to 23.3% from 21.7%.
Deere, the world's largest seller of farm tractors and harvesting combines, has been struggling through a prolonged slump in U.S. farm machinery demand, crimped by lower prices for corn, soybeans and other commodities that has lowered farmers incomes and forced them to pull back on equipment spending. Also, the strong U.S. dollar has made its machinery more expensive abroad, and cutbacks in investment spending by energy-related companies have dented the company's results.
Sales of agricultural and turf equipment slipped 11% to $4.7 billion in the quarter. Its much smaller construction and forestry segment posted a 24% sales decline, to $1.16 billion.
In all, Deere reported a profit of $488.8 million, down from $511.6 million a year earlier. On a per-share basis, earnings were $1.55, up from $1.53 because of a lower number of shares outstanding. Analysts expected 94 cents in per-share profit, according to Thomson Reuters. Revenue fell 11% to $6.72 billion. Analysts expected $6.09 billion.
The company now expects to earn $1.35 billion this year, up from its May forecast of $1.2 billion.
Write to Joshua Jamerson at joshua.jamerson@wsj.com