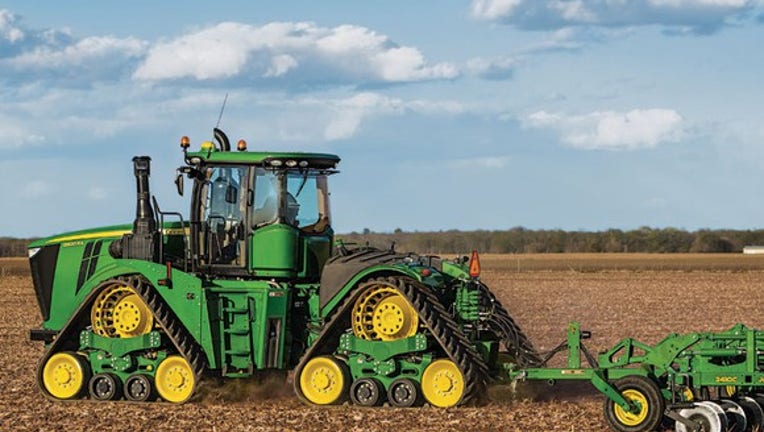 U.S. farm equipment maker Deere & Co reported a better-than-expected quarterly profit and raised its fiscal 2017 equipment sales forecast as it expects key farm markets to stabilize this year.
The company's shares were up 2.7 percent at $112.15 in premarket trading on Friday.
Deere's sales have been hit in the past few years as bumper corn and soybeans harvests have driven down prices, leaving farmers with less cash to spend on equipment.
To cope with the slump, the company has cut jobs and lowered production of its trademark green tractors and harvesting combines.
The company said on Friday its expects fiscal 2017 equipment sales to increase 4 percent, compared with its previous estimate of a decline of 1 percent.
Deere also raised it full-year forecast for net income attributable to the company to $1.5 billion from its previous estimate of $1.4 billion.
Net income attributable to Deere fell to $193.8 million, or 61 cents per share, in the first quarter ended Jan. 29, from $254.4 million, or 80 cents per share, a year earlier.
Total net sales fell about 1.5 percent to $4.70 billion.
Analysts on average were expecting earnings of 55 cents per share on revenue $4.69 billion, according to Thomson Reuters I/B/E/S. (Reporting by Ankit Ajmera in Bengaluru; Editing by Saumyadeb Chakrabarty)