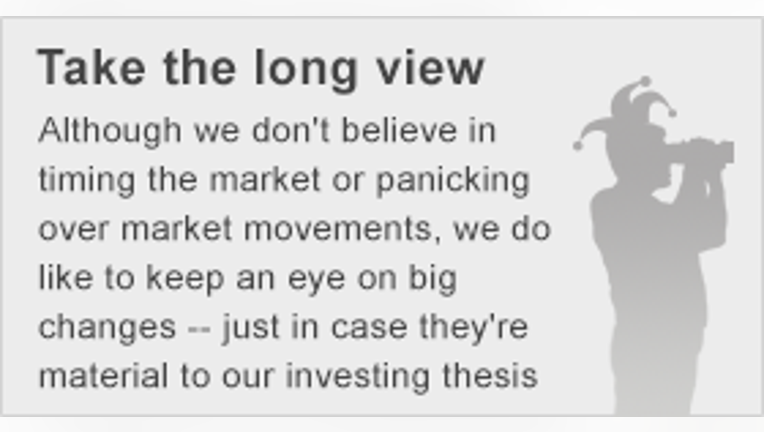 What: December was a tough month for Baker Hughes investors after the market grew increasingly concerned that its pending merger with Halliburton wouldn't be approved by regulators. Crude oil prices also didn't help matters after the global oil benchmark price slid another 16% to just more than $37 per barrel. Combined, these two weights sent Baker Hughes' stock price down 15.7% last month.
So what: December was filled with conflicting reports about the trouble that Halliburton was having in its attempts to win regulatory approval to acquire Baker Hughes. The primary sticking point was that the merger would significantly widen the gulf between the combined entity and top oilfield service giant Schlumberger , with other competitors behind the top two. That's partially because companies like Weatherford International aren't seen as viable candidates to fill Baker Hughes' shoes as the No. 3 oilfield service company on a global scale.
One way Halliburton is attempting to remedy the competition concerns is by pursuing asset divestitures. The problem that the company has run into thus far is that oilfield service rivals like Weatherford are unable to bid on these assets because they don't have the financial capacity to make a deal due to weaker balance sheets that are only growing weaker along with the price of oil.
Weatherford bowed out of the bidding early on after investors didn't like its plan to raise capital to pursue an asset acquisition. This is leaving industrial buyers or private equity funds as the likely buyers of these assets, which won't solve the main problem because it won't create a viable global competitor behind Halliburton and Schlumberger.
Despite these concerns, Baker Hughes and Halliburton agreed to extend the merger deadline until the end of April in order to work through a few more proposals with regulators.
Now what: Baker Hughes and Halliburton are facing a tough sell, which is only getting tougher given the continued drop in the price of crude, and its impact on their weaker rivals. The whole situation is creating a lot of uncertainty, which will continue to weigh on the stock until a final conclusion is reached.
The article December Was a Rough Month for Baker Hughes Incorporated originally appeared on Fool.com.
Matt DiLallo has no position in any stocks mentioned. The Motley Fool owns shares of and recommends Halliburton. Try any of our Foolish newsletter services free for 30 days. We Fools may not all hold the same opinions, but we all believe that considering a diverse range of insights makes us better investors. The Motley Fool has a disclosure policy.
Copyright 1995 - 2016 The Motley Fool, LLC. All rights reserved. The Motley Fool has a disclosure policy.