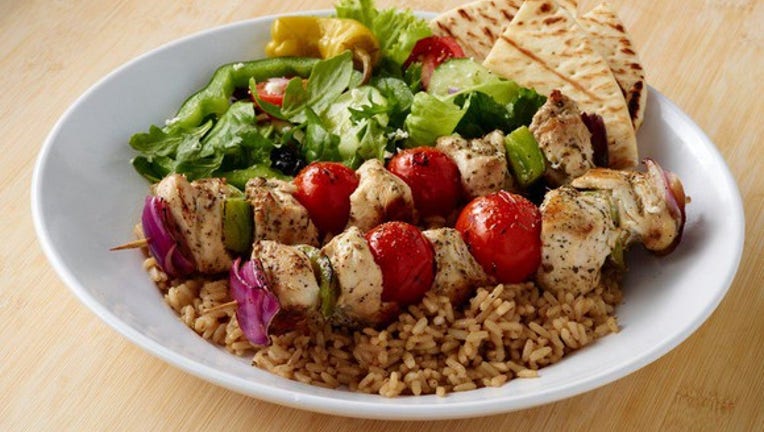 Zoe's Kitchen Inc. (NYSE: ZOES) reported fourth-quarter results on Feb. 23. The Mediterranean-inspired restaurant chain is aggressively expanding its store base, but cost inflation and flat comparable sales are pressuring margins.
Zoe's Kitchen results: The raw numbers
Data source: Zoe's Kitchen Q4 2016 earnings press release.
What happened with Zoe's Kitchen this quarter?
Total revenue rose 17.6% year over year to $62 million, as Zoe's Kitchen opened seven new company-owned restaurants during the fourth quarter and a total of 38 in 2016.
Image source: Zoe's Kitchen.
Comparable-restaurant sales increased just 0.7%, as a 3.1% price hike was mostly offset by a 2.4% decrease in transactions and product mix. This was at the low end of Zoe's guidance for fourth-quarter comp growth of 0.5% to 2%, and a significant deceleration from Zoe's 7.7% comparable-sales growth in Q4 2015.
Moreover, restaurant contribution (defined as restaurant sales less restaurant operating costs) declined 1.4%to$10.3 million. As a percentage of restaurant sales, restaurant contribution margin fell 320 basis points year over year to 16.6% due to higher labor and store operating costs.
Additionally, EBITDA (earnings before interest, taxes, depreciation, and amortization) -- adjusted to exclude preopening costs, equipment disposals, and other nonrecurring items -- dropped 19% to $3 million, with adjusted EBITDA margin falling 220 basis points to 4.9%.
All told, Zoe's Kitchen reported a fourth-quarter adjusted net loss of $0.5 million, or $0.03 per share, compared to net income of $2.6 million, or $0.13 per share, in the prior-year period.
Looking forward
These results prompted Zoe's to issue a somewhat tepid outlook for 2017, including:
Total revenue between $325 million and $327 million, representing growth of approximately 18% compared to 2016
38 to 40 company-owned restaurant openings
Comparable-restaurant sales growth of 1% to 2%
Restaurant contribution margin between 19% and 19.3%
General and administrative expenses between 10.7% and 10.8% of total revenue
CEO Kevin Miles also highlighted several initiatives that could help to spur growth in the year ahead.
Management also remains optimistic as to Zoe's Kitchen's long-term expansion plans.
"Our pipeline is strong, our new units continue to perform well, giving us the confidence in the near- and long-term growth strategies," said Miles during a conference call with analysts. "We believe that our sharp focus on these key initiatives will enable us to generate strong operating results, creating a lasting value for our shareholders over the long term."
10 stocks we like better than Zoe's KitchenWhen investing geniuses David and Tom Gardner have a stock tip, it can pay to listen. After all, the newsletter they have run for over a decade, Motley Fool Stock Advisor, has tripled the market.*
David and Tom just revealed what they believe are the 10 best stocks for investors to buy right now... and Zoe's Kitchen wasn't one of them! That's right -- they think these 10 stocks are even better buys.
Click here to learn about these picks!
*Stock Advisor returns as of February 6, 2017
Joe Tenebruso has no position in any stocks mentioned. The Motley Fool owns shares of and recommends Zoe's Kitchen. The Motley Fool has a disclosure policy.