Debt, Digital Spending Mean More Bad News for Malls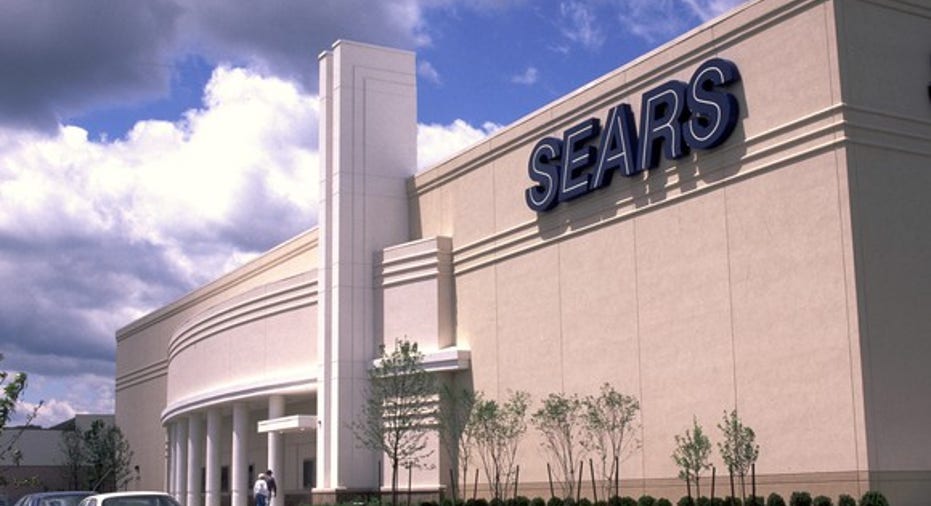 Back in 1998 there was a joke on an episode of The Simpsons in whichBart walked through Springfield Mall and passed a Starbucks (NASDAQ: SBUX), then walked by a store called "The Jerky Hut," followed by another Starbucks, and then finally a vacant storefront with a sign reading "Coming Soon -- a Starbucks."
While looking at earrings at In 'N' Out Ear Piercing ("If it dangles we'll punch a hole in it") he is told by the shopkeeper "you better make it quick kiddo, in five minutes this place is becoming a Starbucks." As Bart left (with a newly pierced ear and a coffee cup) the camera panned out from the cartoon character to show a mall full of Starbucks locations.
At the time, the joke was about the growing ubiquity of the coffee chain. In 2017 however the comedy could be found in the fact that mall-based chains are rapidly going out of business or closing locations. Malls are losing stores while Starbucks has been expanding. It's a trend that's going to continue getting worse, according to new data from Fitch Ratings.
Sears, which often serves as a mall anchor, has been closing locations and may not survive. Image source: Sears.
What is Fitch saying?
While consumer spending should grow by 3-4% in 2017, about the same amount it did in 2016, people will spend less money in physical stores, according to Fitch. Instead shoppers will spend their money online where sales are expected to grow in the mid-teens. Essentially all retail growth will happen in digital channels which will account for nearly 25% of total retail sales.
The ratings service expects that mall-based department stores and apparel and accessories retailers will be hit the hardest. In addition the company sees consumer electronics, toys, office supplies, and grocery being hit hard by competition from online retailers and discounters while vitamin, sporting goods and pet supplies categories will show less resilience than they have in the past when it comes to fending off online rivals.
"Several of the most challenged retailers can trace their roots back to an LBO [leveraged buyout] that added significant amounts of debt to their balance sheet," said Fitch Managing Director U.S. Corporates Monica Aggarwal. "As operating headwinds have curtailed EBITDA and cash flow since then, these retailers now face heavy debt burdens with onerous maturity schedules, and in some cases untenable capital structures."
Basically there are a number of retailers, many of which are mall staples, that won't be able to service their debt due to falling sales. It's not so much that ongoing operations are money-losing, it's a question of having enough money to pay their bills.
Which retailers are in trouble?
The ratings service company sees mall favorites Claire's Stores, Gymboree, J. Crew, and Sears (NASDAQ: SHLD) as facing "continued operating pressure and growing questions about liquidity and debt refinancing." In addition Abercrombie & Fitch., GNC, and Neiman Marcus "have seen declines in sales and EBITDA, but liquidity is comfortable in the near term."
That's bleak near-term news for America's malls along with an equally bleak longer-term picture. Perhaps some of these chains will survive, but malls are already suffering from losing a number of chains in 2016, and others including Macy's (NYSE: M)are closing hundreds of locations.
What happens next?
While it's unlikely that malls are going to follow The Simpsons model and go all-Starbucks, many are changing their focus. In some cases that means replacing retail space with destination restaurants, movie theaters, and other things to do, while other malls have converted store space into housing.
Americans aren't going to stop shopping online and changing technology makes it increasingly easier to buy items like clothing or shoes through digital channels. To survive, malls are going to have to find varied ways to lure in shoppers and cultivate new tenants both for anchor locations abandoned by Macy's and Sears as well as interior spots opened up by other failing retailers. That's not going to be an easy task and it's almost certainly going to cause some malls, not just the stores in them, to go out of business as well.
10 stocks we like better than Macy's When investing geniuses David and Tom Gardner have a stock tip, it can pay to listen. After all, the newsletter they have run for over a decade, Motley Fool Stock Advisor, has tripled the market.*
David and Tom just revealed what they believe are the 10 best stocks for investors to buy right now and Macy's wasn't one of them! That's right -- they think these 10 stocks are even better buys.
Click here to learn about these picks!
*Stock Advisor returns as of January 4, 2017
Daniel Kline has no position in any stocks mentioned. The Motley Fool owns shares of and recommends Starbucks. The Motley Fool has a disclosure policy.