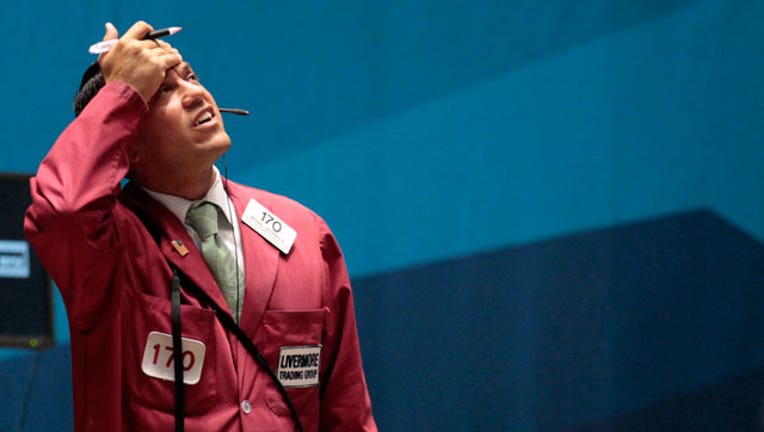 Despite previous optimism, U.S. deals are expected to "remain stagnant" for the rest of the year as a new round of macroeconomic setbacks fuels uncertainty, Ernst & Young M&A executives say in a midyear report.
Economic optimism is improving in the U.S., but not enough to spark any significant changes to the deals landscape, they say.
"There is a significant, ongoing element of uncertainty, preventing the wave of M&A we hoped for," said Richard Jeanneret, Americas Vice Chair of EY's Transaction Advisory.
A rally in the first half underscored by a few megadeals stalled in the second quarter, with the number of   U.S. transactions in the first six months falling 3% to 3,845 from 3,949 in 2012. Quarter-over-quarter, activity slumped 11% to 1,810 while values fell 14%.
Sparking fresh uncertainty has been macroeconomic pressures like slow global growth and explosive debt problems in Greece and Portugal; strife in Washington related to unresolved regulatory, fiscal and tax issues; high valuations that have driven down returns and are slowing growth plans; as well as riots in Egypt and Syria.
Meanwhile, earnings sentiment among companies has slumped to some of the lowest levels in a decade, with 87 out of 111 companies reporting negative second-quarter guidance, according to S&P Capital IQ data.
M&A Reset on the Horizon?
Yet, there is a silver lining. Companies still have exorbitant amounts of cash on their balance sheets and there is pent-up demand as executives still struggling to grow their top lines weigh the risk/reward of scooping up new companies or divesting existing ones.
While slow volumes have done little to reassure corporate executives, deals have flourished in certain industries like real estate, energy, consumer products and industrials, particularly in emerging markets such as Colombia, Peru, Africa and Malaysia.
Private equity firms have also been on the hunt for new opportunities, with PE deal values skyrocketing by 94% to $85.4 billion in the first half thanks in large part to a few multibillion dollar buyouts like Dell's (NASDAQ:DELL) $24.4 billion leveraged takeover deal.
"There are reassuring signs," said Jeffrey Bunder, Global Private Equity Leader at EY's transaction advisory services group. "Funds are sitting on $350 billion of dry powder, the demand has held up for the sale of PE-backed businesses and the IPO market has been phenomenal from a private equity perspective."
Fundraising has improved, with year-to-date aggregate commitments up 38% to $96.8 billion in 2013, and EY says the first half's megadeals that also include Berkshire's $28 billion purchase of Heinz (NYSE:HNZ) and Life Tech's (NASDAQ:LIFE) $13.6 billion buy of Thermo Fisher (NYSE:TMO) indicate there are some major players more confident and willing to take risks.
Pent-up demand after six straight years of declining deal making and high levels of cash on balance sheets may help push deals higher in upcoming years. Fortune 1000 companies hold an estimated $1.8 trillion in total cash on their balance sheets, and while just 29% of EY poll takers said they expect to secure a deal within the next 12 months, a majority said they are growing optimistic that the deals landscape is changing for the better.
"One has to wonder given that we have had more than a half decade of persistently soft M&A activity if a fundamental reset in the M&A marketplace is occurring," Jeanneret said.
Still, EY hedged its bet, saying M&A slumps in history have had lengthy periods of decline.