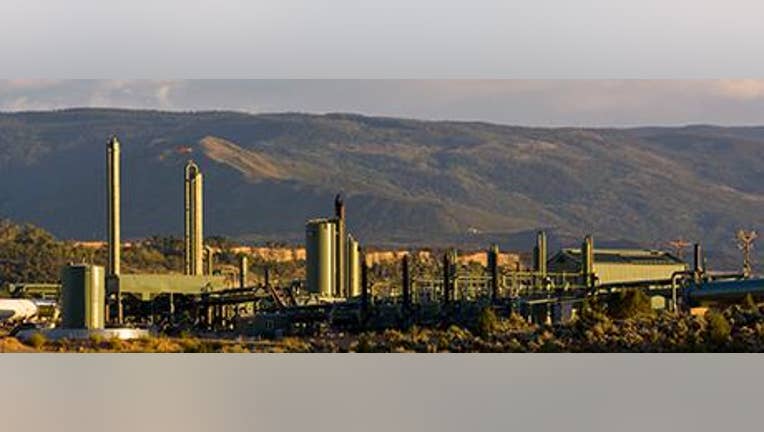 Image source: DCP Midstream Partners.
Despite some impact from weakening commodity prices, DCP Midstream Partners ended 2015 on a strong note. Fourth-quarter results, which were released after the market closed on Wednesday, pushed full-year adjusted EBITDA and distributable cash flow up to new records, enabling the company to deliver a very solid distribution coverage ratio. Unfortunately, it doesn't expect another record year in 2016, with its current projections indicating much weaker cash flow and a very tight coverage ratio.
DCP Midstream Partners results: The raw numbers
| Metric | Q4 2015 Actuals | Q4 2014 Actuals | Growth (YOY) |
| --- | --- | --- | --- |
| Adjusted EBITDA | $176 million | $139 million | 26.6% |
| Distributable Cash Flow | $145 million | $112 million | 29.5% |
| Distribution Coverage Ratio | 1.21 times | 0.96 times | N/A |
Data source: DCP Midstream Partners, LP.
What happened with DCP Midstream Partners this quarter?DCP Midstream Partners results were buoyed by strong growth in all three of its segments:
The natural gas services segment increased its adjusted segment EBITDA to $135 million, up from $117 million in the year-ago quarter. Driving this increase was growth at the Lucerne 2 plant and the Keathley Canyon project at Discovery.This helped the company more than overcome weaker volumes on its Eagle Ford shale systems, while commodity hedges helped it offset weaker commodity prices.
The NGL logistics segment was also strong, with its adjusted segment EBITDA growing to $52 million, up from $39 million in the fourth quarter of last year. Fueling this growth was the expansion and ramp-up of Sand Hills and Front Range.
Finally, the wholesale propane logistics segment reversed a year-ago loss of $2 million, instead turning in adjusted segment EBITDA of $11 million thanks to higher unit margins.
What management had to sayCEO Wouter van Kempen,commenting on the quarter, said:
While 2015 was an awful year for the energy sector, it was a great one for DCP Midstream. That's largely because the company's cash flow is primarily backed by fee-based assets or commodity price hedges, which muted much of the impact from commodity price volatility last year.
Looking forwardUnfortunately, DCP Midstream isn't as well hedged heading into 2016, which is why it sees its earnings coming down from last year's lofty levels. Given its current outlook, the company expects distributable cash flow to be in a range of $465 million to $495 million, which at the midpoint is a 16% drop from last year's record high.
In spite of that decline, it expects to maintain its current annual distribution rate of $3.12 per unit as well as a distribution coverage ratio right around 1.0 times. While that's very tight coverage, DCP Midstreamdoes have some wiggle room after retaining $90 million in cash last year. It also has plenty of liquidity on its credit facility should it need to make up any difference in the short term.
The article DCP Midstream Partners, LP Earnings Hit a Record originally appeared on Fool.com.
Matt DiLallo has no position in any stocks mentioned. The Motley Fool recommends DCP Midstream Partners. Try any of our Foolish newsletter services free for 30 days. We Fools may not all hold the same opinions, but we all believe that considering a diverse range of insights makes us better investors. The Motley Fool has a disclosure policy.
Copyright 1995 - 2016 The Motley Fool, LLC. All rights reserved. The Motley Fool has a disclosure policy.