Dave & Buster's Hits the Winner's Circle Again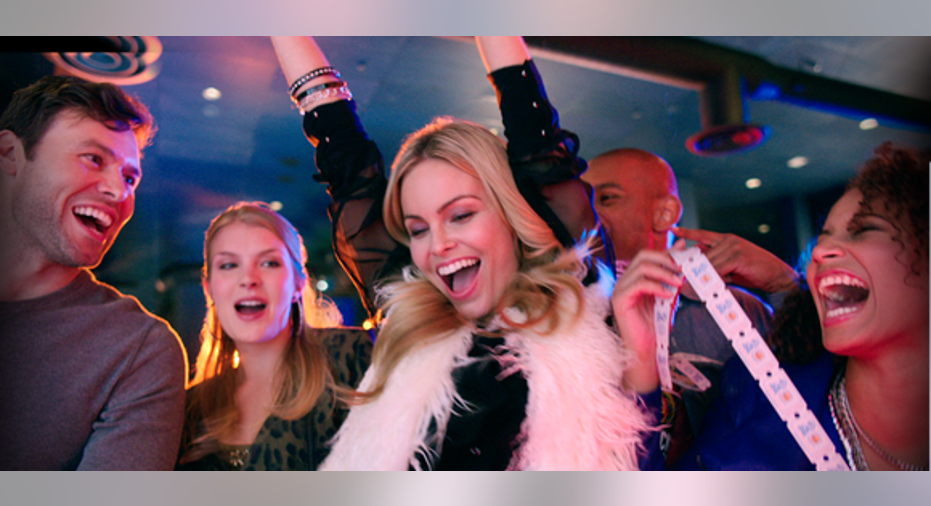 Source: Dave & Buster's.
Regulars atDave & Buster's know all about the Winner's Circle, the redemption store at every location where patrons can trade in their arcade-earned points for cool prizes. Well, shareholders seem to be hitting it with every passing quarter in the eatertainment chain's brief second tenure as a public company.
Dave & Buster's came through with another blowout quarter after yesterday's close. Revenue rose 18% since the prior year's third quarter to hit $192.8 million, backed by the opening of new stores and an impressive 8.8% surge in comparable-store sales. Dave & Buster's posted an adjusted profit of $0.12 a share, reversing a small loss.
Folks play games at Dave & Buster's, and Dave & Buster's turns right around and toys with the Wall Street pros. Analysts were holding out for adjusted earnings of only $0.03 a share on a 14% top-line spurt.
This isn't the first time Dave & Buster's has blown through Wall Street profit targets. It has done so every single time since going public late last year, and the results haven't even been close.
Source: Yahoo! Finance.
We're talking about beating analyst income estimates by at least a double-digit margin every single time out. That's not too shabby for a company that was so out of favor when it went public 14 months ago that it had to price its offering at the low end of its range.
It's been all uphill ever since. The stock has soared 146% since going public at $16 last October, and that's before today's inevitable pop.
Dave & Buster's model is unique. It blends a monster arcade, upscale diversions, and a slightly upscale approach to casual dining in big-box buildings. You don't often see an eatery concept where food and drinks account for a little less than half of total revenue, but it works. The games provide higher margins than the eatery side, also making Dave & Buster's less susceptible to the volatility of food prices.
Investors are digging Dave & Buster's, and the fast-growing chain is making it easy to love. It has followed each of its market-thumping quarterly reports with boosted guidance.
There were 77 locations open by quarter's end, seven ahead of where it was a year earlier. Dave & Buster's is targeting a long-term growth rate of roughly 10% a year. Tack on a reasonable uptick in comps, and you have steady top-line growth for the next few years. As long as consumers don't sour on the concept and Dave & Buster's has plenty of viable real estate left to tackle, it should continue to be a market winner -- and that's how you make it to the winner's circle.
The article Dave & Buster's Hits the Winner's Circle Again originally appeared on Fool.com.
Rick Munarriz has no position in any stocks mentioned. The Motley Fool recommends Dave & Buster's Entertainment. Try any of our Foolish newsletter services free for 30 days. We Fools may not all hold the same opinions, but we all believe that considering a diverse range of insights makes us better investors. The Motley Fool has a disclosure policy.
Copyright 1995 - 2015 The Motley Fool, LLC. All rights reserved. The Motley Fool has a disclosure policy.