Darden Cooks Up Sales Beat But Profits Trail Views Amid Higher Costs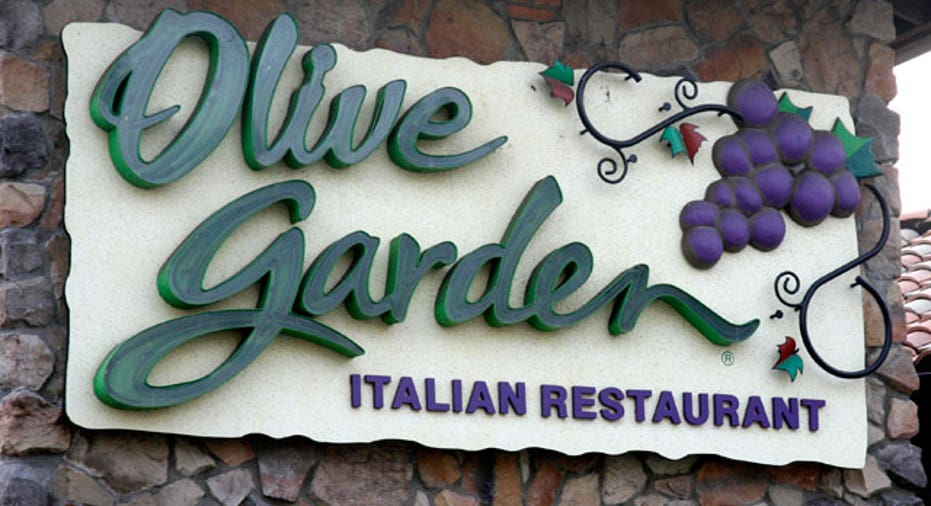 Hurt by higher costs, Darden Restaurants (NYSE:DRI) disclosed a deeper-than-expected 12% drop in fiscal fourth-quarter profits on Friday, although the parent of Olive Garden did beat revenue forecasts.
Shares of the restaurant company, which also owns Red Lobster and LongHorn Steakhouse, retreated about 1% in premarket trading following the mixed results.
Darden said it earned $133.2 million, or $1.01 a share, last quarter, compared with a profit of $151.2 million, or $1.15 a share, a year earlier. Analysts had been calling for EPS of $1.03.
Profits were hurt by a 15% increase in costs and expenses to $2.14 billion.
Revenue jumped 11% to $2.3 billion, narrowly topping the Street's view of $2.27 billion.
Darden logged a 3.5% jump in same-restaurant sales at LongHorn Steakhouse, while sales rose 3.2% at Red Lobster and 1.1% at Oliver Garden.
"Growing same-restaurant traffic is our top priority," CEO Clarence Otis said in a statement. "So, with same-restaurant traffic growth this quarter that was well above industry average, we had an encouraging end to a difficult year."
Looking ahead, Darden forecasted fiscal 2014 sales growth of 6% to 8% and said EPS is expected to increase 3% to 5%.
"We expect a macroeconomic environment that is similar in fiscal 2014 to what it was in fiscal 2013, with slow and uneven recovery in both the overall economy and our industry," Otis said. "That means many guests will continue to need and expect us to emphasize affordability."
Darden also revealed plans to increase its quarterly dividend to 55 cents a share from 50 cents. The new dividend is payable on August 1 to shareholders of record as of the close of business on July 20.
Shares of Orlando-based Darden dropped 1.03% to $50.70 ahead of Friday's open, putting them on track to trim their 2013 rally of nearly 14%.