Danone Buys WhiteWave For $10 Billion: What Investors Need to Know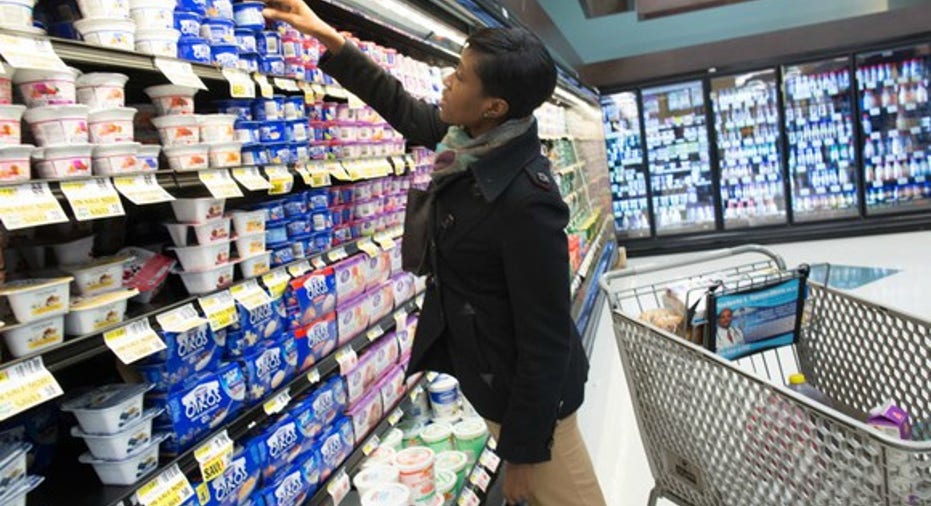 Oikos Greek yogurt is a Danone brand. Image source: Danone.
Danone has just grabbed control of an even bigger chunk of the dairy aisle.
The company, which owns Dannon, Activia, Actimel, and Oikos Greek yogurt, among other brands, has agreed to purchase WhiteWave , a fast-growing United States-based company that sells a number of organic brands, with a heavy concentration in dairy as well. The$10.4 billion cash deal values the company at $56.25 a share, a more than 18% premium over the $47.43 price that WhiteWave shares closed at on July 6, the day before the transaction was announced.
Overall, the deal has a total enterprise value of approximately $12.5 billion, including debt and other WhiteWave liabilities, according to a Danone press release.
That's a hefty premium for a company that had a net profit of only $168 million on sales of just under $4 billion in 2015. Still, given that both Danone and WhiteWave have complementary -- but not overlapping -- product lines, WhiteWave may be worth more to its new acquirer than it is on its own or to another buyer.
Why is this deal happening?
At the top of the press release, Danone called this "a perfect match of vision, culture, and businesses" before noting that the deal creates "a truly unique global leader strongly aligned with consumer trends for healthier and more sustainable eating and drinking options."
Basically, these are two players in similar spaces with a commitment to creating organic products, supporting healthy lifestyles, and promoting sustainability. The acquisition also matches a strong European company (which sells globally) with one that has its primary strength in the United States. It's easy to see how Danone, which had nearly $25 billion in 2015 revenue, can use its existing sales channels to further grow WhiteWave brands, including Silk, Horizon Organic, Earthbound Farm, and International Delight.
"At Danone, we constantly seek to align our vision of the world, our mission and our businesses: we believe we have a special responsibility, as expressed in our Manifesto, to help and support people in adopting healthier and more sustainable eating and drinking practices and constantly evolve our portfolio of brands and products to achieve this objective," said Danone CEO Emmanuel Faber in the press release. "To that extent, we found in WhiteWave the perfect alliance as we both believe in a healthier future and are conscious of our power to lead society forward."
It's partly about the Brexit
This is the first multi-billion-dollar deal done in Europe since the United Kingdom voted to begin the process of leaving the European Union. That looming exit likely creates some pressure for European companies to lessen their total exposure in a region that faces an unstable future.
"Brexit to some degree reinforces the logic of the transaction because it highlights the value of large businesses in stable geographies," WhiteWave CEO Gregg Engles told The Wall Street Journal.
Mostly it's about synergy
WhiteWave and Danone are two companies operating in the same space with similar corporate ethics and complementary product lines.
Alimentation -- the act or process of giving or receiving nourishment, according to TheFreeDictionary.com -- is not a word most food companies would throw around. In this case, however, it exemplifies what makes these two companies different from others and why they are a good match for each other. Both are not just building sales, or even brands; they are advancing a lifestyle. Together, these shared values should allow the two companies to grow faster, expanding their product lines into global markets where one or the other is already strong.
The purchase has been unanimously approved by both companies' boards of directors. It should close by the end of the year, according to Danone, pending the approval of WhiteWave's shareholders, regulatory approvals, and customary conditions.
The article Danone Buys WhiteWave For $10 Billion: What Investors Need to Know originally appeared on Fool.com.
Daniel Kline has no position in any stocks mentioned. He often uses Silk alternative milks. The Motley Fool owns shares of and recommends WhiteWave Foods. Try any of our Foolish newsletter services free for 30 days. We Fools may not all hold the same opinions, but we all believe that considering a diverse range of insights makes us better investors. The Motley Fool has a disclosure policy.
Copyright 1995 - 2016 The Motley Fool, LLC. All rights reserved. The Motley Fool has a disclosure policy.