Danone Boosts U.S. Business With WhiteWave Deal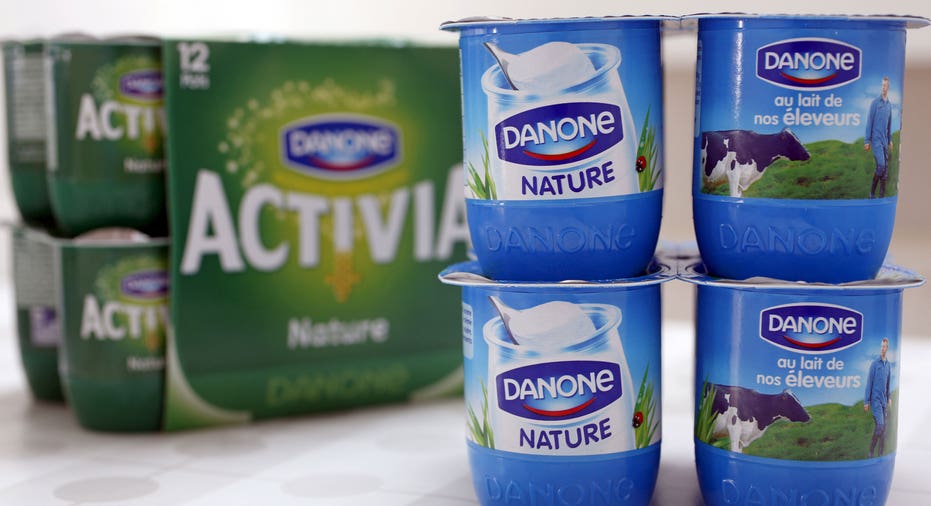 Danone has agreed to buy organic foods producer WhiteWave Foods for about $10 billion, boosting the world's largest yogurt maker's presence in the U.S.
The French dairy company will pay $56.25 a share in cash, the company said Thursday. The offer represents an enterprise value of approximately $12.5 billion, including debt and certain other WhiteWave liabilities, representing a 24% premium over WhiteWave's 30-day average closing trading price, Danone said.
Emmanuel Faber, Danone's chief executive, took the reins of the company in October 2014 and has vowed to return Danone to sustainable growth, reviewing its business in China and overhauling its fresh dairy unit. The deal--Danone's largest acquisition in a decade--will boost the company's upmarket product line with brands including Horizon Organic milk and Silk almond milk.
"It will allow us to enhance Danone's growth profile and reinforce our resilience through a broader platform in North America," Mr. Faber said.
WhiteWave, based in Denver, Colorado, has been one of the fastest-growing companies in the sector in recent years, lifted by rising demand for healthy and organic foods which has transformed the food industry in the U.S. It reported net profit of $168 million on revenue of $3.9 billion in 2015.
It was spun out of Dean Foods in 2013 and analysts have speculated that it could be a target for larger food companies.
Danone, whose portfolio of brands include Actimel and Activia, recently raised its 2016 guidance but its performance has been hobbled by more challenging markets including Russia and Brazil. With the acquisition of WhiteWave, Danone's North America sales will rise to 22% of its revenue, up from 12%.
The yogurt maker will finance the deal through debt and said it expects it to increase operating profit by $300 million by 2020.
The deal is expected to close by the end of the year, subject to WhiteWave shareholders' approval and regulatory approvals.
Write to Nick Kostov at Nick.Kostov@wsj.com